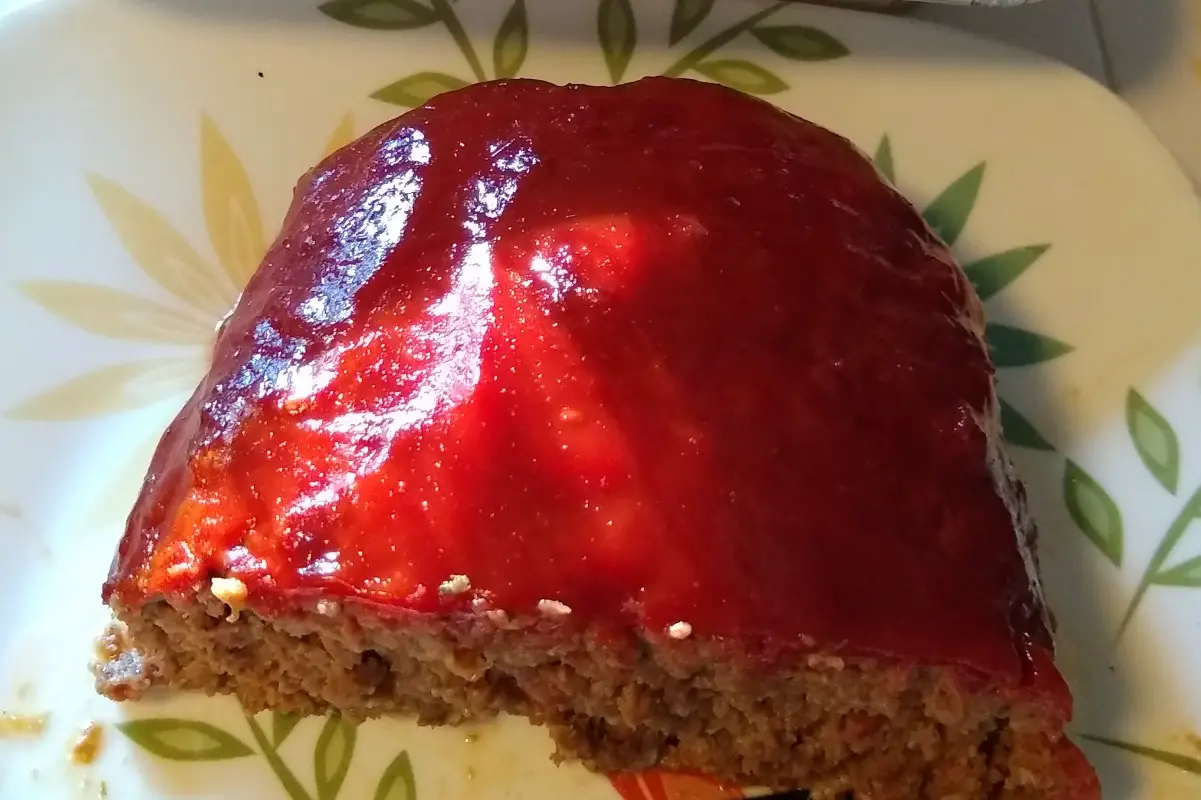 Traditionally, meatloaf is a family favorite, and smoked in a charcoal smoker will take your family recipe to the next level. Everyone claims to have the best meatloaf and the best recipe.
There are so many different types of meatloaf to choose from. In this article, we will cover everything you need to know to make a great meatloaf. We will even give you a couple of our grandmother's secret recipes for meatloaf so you can impress your friends and family!
Note: most links in this article are Amazon.com Affiliate links, see Affiliate Disclosure, thank you.
Startup Basics
Usually, meatloaf is cooked in the oven on high heat for about an hour. This method works great, but it doesn't mean it is the only way.
Smoking meatloaf helps to keep the dish moist during cooking as long as you add the correct ingredients and follow the cooking instructions. Smoking meatloaf at a low heat can dry it out, so it is essential to keep a watchful eye.
Make sure you don't improvise too much on ingredients and stick to the recipe. As far as the smoking process goes, just start the smoker as you usually would and maintain the proper temperature.
Wood chips and wood chunks will not always be too necessary because charcoal can add a pleasant smoky taste to your meatloaf. If you would like to add wood to your fire, we recommend hickory or Pecan for a more sweet yet still bold flavor.
Meatloaf usually creates a lot of grease and fat while it cooks, so make sure to have the safety equipment around—a fire extinguisher is a good idea in case of a grease fire.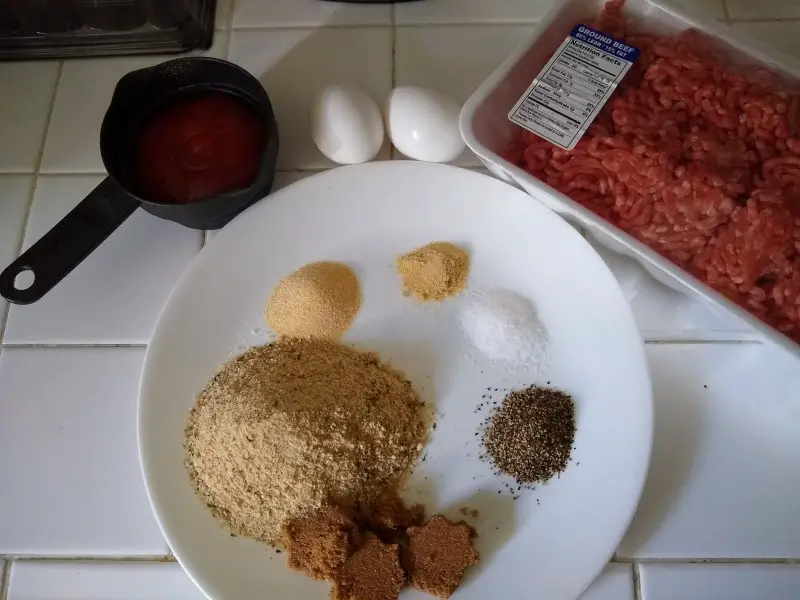 Simple Smoked Meatloaf
This style of meatloaf is probably the most common type you have ever had. When making a traditional meatloaf, it can be finished in two different ways. Either with a rich dark brown gravy or with a sweet and sticky glaze.
In most cases, we like the sweet glaze; however, If serving with mashed potatoes on the side, we prefer gravy.
Ingredients
2 pounds ground beef
2 eggs
½ cup homestyle bread crumbs
2 tsp. Garlic powder
1 tsp. Onion powder
1 tbsp. Kosher salt
2 tsp. Black pepper
Glaze
½ cup ketchup
3 tbsp. Brown sugar
Directions
Preheat the smoker to 250 degrees and add your favorite wood chips, we recommend hickory.
In a small bowl, whisk together the ketchup and brown sugar well. Set this bowl aside so the brown sugar will dissolve completely.
In a large bowl, mix all the ingredients except for the ground beef. Once all ingredients are combined thoroughly, mix in the ground beef.  
Form the meat into a loaf two inches talk with a large flat surface, but not to flat so grease can roll off the top. Place the meatloaf in a large foil cake pan with space on all sides.
Smoke the meatloaf in the charcoal smoker for 1 hour then brush the ketchup mixture on top of the meatloaf using all of it. Continue to smoke the meatloaf for an additional hour or until the meatloaf has reached an internal temperature of 155 degrees.
Remove the meatloaf from the smoker. You must allow resting for 10 minutes to complete the cooking before serving.
Bacon-Wrapped Meatloaf
This special meatloaf has a few different ingredients that have not common in modern meatloaf recipes. The oats in this recipe replace the breadcrumbs and work well.
The bacon helps to keep the loaf moist while it cooks. Finally, the other ingredients that would go on top are inside the meatloaf to add flavor!
Ingredients
2 pounds ground beef
1 pound ground pork
3 eggs
¾ cup half and half
½ cup ketchup
¼ cup diced celery
¼ cup diced yellow onion
¼ cup diced red bell pepper
1 cup dry oats (old fashion oatmeal)
2 tsp. garlic powder
2 tsp. ground cumin
1 tbsp. black pepper
2 tbsp. kosher salt
1 pound bacon
Directions
Preheat, the smoker to 250 degrees.
In a sauté pan, cook the celery, onion, and peppers in 2 tbsp. Butter until the onions are translucent. In a stand mixer, mix all the ingredients except for the meats. Then mix in the ground beef and ground pork.
If you don't have a stand mixer, use a bowl and do it by hand, just make sure everything is incorporated well. Place the meatloaf on a sheet pan in a long log shape. You may have to do two separate logs.
Wrap the logs with the bacon completely. Make sure the wrapping is tight, so it doesn't fall off or curl up during the cooking process. I like to use sandwich toothpicks (or kabobs) to secure the bacon to the bottom of the logs then I remove them before crisping the bacon.
Cook in the smoker for about 2 hours or until the internal temperature is 155 degrees. If you want the bacon to be crispy at the end, finish the meatloaf off in the oven at 450 degrees until the bacon crisps up, shouldn't be more than ten minutes.
Also, you will want to remove the meatloaf from the smoker at 150 degrees, or it will dry out. Allow the meatloaf to rest for 5 minutes before cutting up and serving. The meatloaf should be so moist it shouldn't need a sauce.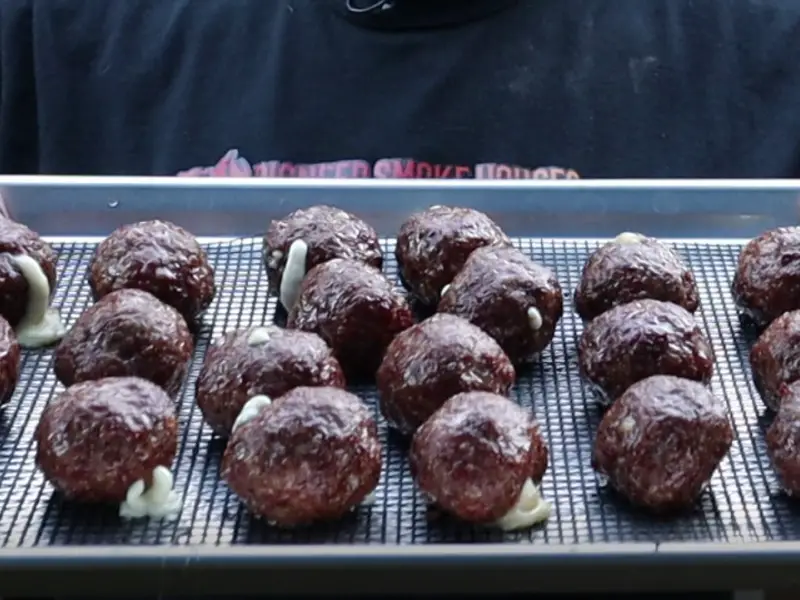 Smoked Stuffed Meatloaf Balls
Who doesn't like a little surprise? Well, this surprise inside the meatloaf is sure to become a family favorite for years to come. The inner filling creates a gooey center and helps to cook the meatloaf evenly throughout.
Ingredients
2 pounds ground beef
1 egg
¼ cup milk
1 tbsp. italian seasoning
¾ cup italian breadcrumbs
1 tsp. garlic powder
1 tbsp. kosher salt
2 tsp. black pepper
1 tsp. worcestershire sauce
1-pound mozzarella balls or string cheese cut in 1-2-inch segments
1 jar of favorite spaghetti sauce
Directions
Preheat, the smoker to 250 degrees.
In a large bowl, mix all ingredients except for the cheese and spaghetti sauce. Once the meat is mixed, take a mozzarella ball or string cheese segment and form the meat mixture around the cheese.
Make sure the cheese is completely enclosed, and the meatloaf balls are about the size of tennis balls. Place them on a sheet pan and set them aside. Place the sheet trays in the charcoal smoker for half the cook then transfer them to the smoker rack.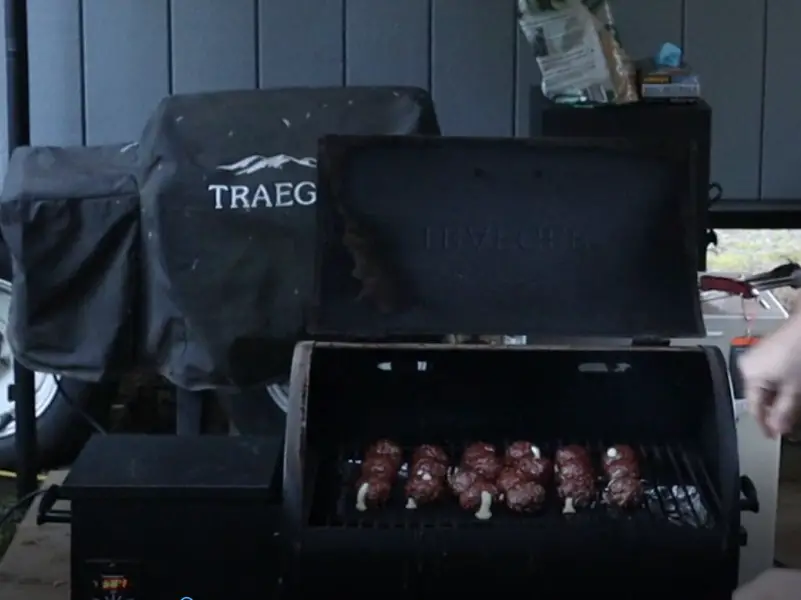 Smoke the meatloaf balls for 1½ hours or until the meat is fully cooked. Once cooked, heat the spaghetti sauce in a saucepan. Remove the meatloaf balls from the smoker and serve with the spaghetti sauce cascading over them individually.
---
Our Current top-rated smokers are the Masterbuilt Gravity Series 560 Grill/Smoker and the Masterbuilt Gravity Series 1050 Grill/Smoker.
You can read our product reviews by clicking here for the 560 or here for the 1050.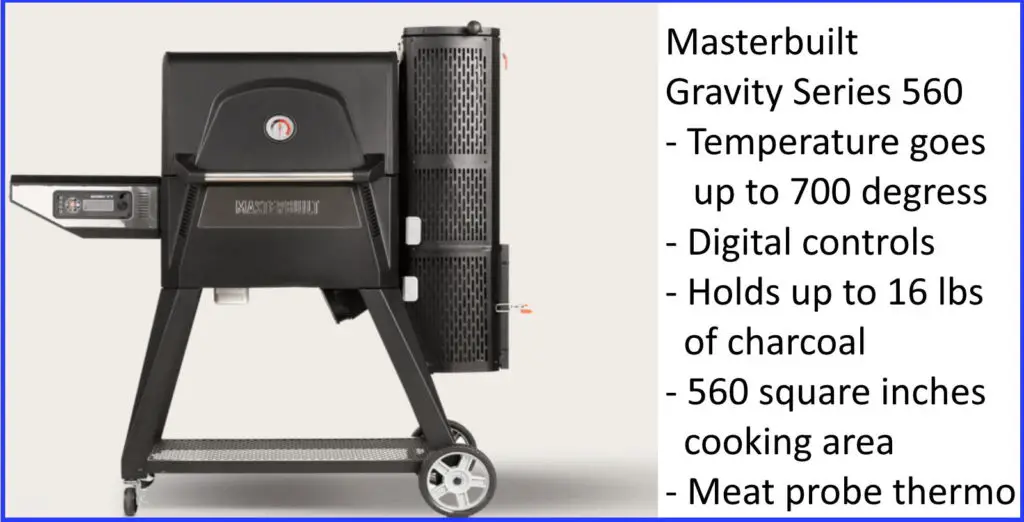 Click here to read the reviews on Amazon.com
---
Leftover Meatloaf Ideas
The great thing about meatloaf is that it will heat up very well and still be a great meal the next day if not any better.
Slabs of meatloaf make great sandwiches, hot or cold.
The meat can be broken up and used in a casserole or Sheppard's pie.
Cube the meat, add some tomatoes, tomato paste, beans, and a package of chili seasoning to create an excellent chili for a cold day.
Crumble up the meatloaf and cook it in a red sauce to create a nice Bolognese sauce for a pasta dish.
Conclusion
Smoked Meatloaf in a Charcoal Smoker is sure to be crowd-pleasers. There is not much to cooking meatloaf, especially in the charcoal smoker. The smoker will take your meatloaf special to a whole new level next time you decide to cook.
Do you need ideas for things to cook in your smoker?
Check out our article 17 Things You Can Smoke in a Smoker by clicking here.
FAQ
How do you get meatloaf to stay together while it cooks?
For your meatloaf to stay together, you need to add binders such as eggs and breadcrumbs. These are ingredients that will hold the meat together to create a "loaf." Another reason your meatloaf could be falling apart is overcooking it.
How do you make a moist meatloaf?
If you want to have a moist meatloaf, you need to add wet ingredients to the mix. Ingredients like ketchup, sauteed veggies, milk, Worcestershire sauce, and barbeque sauce are just a few items that will add flavor and moisture to your meatloaf. Using a higher fat content of ground meat will also keep it moist, or using fatty ingredients in the mix like eggs or mayonnaise will help too.
What is the best filler for meatloaf?
The most common ingredient used is breadcrumbs or day-old bread torn into pieces. You can also use other types of fillers like cooked rice, old-fashioned oats, stuffing, crackers, and chips. Anything dry and made from flour will work.
How do you tell if your meatloaf is done?
You can go off the time of your recipe, but the best way to determine if your meatloaf is done is by checking the loaf's internal temperature. The center of the meatloaf should be at 160 degrees to be fully cooked. If you pull the meatloaf out of the oven or smoker at 155 degrees, it will carry over and will stay moist as well.
Should meatloaf be covered or uncovered?
This all depends on the ingredients in your meatloaf and the temperature you are cooking it at. It would help if you covered the meatloaf for the first 30-40 minutes of the cooking process for the best results. Then uncover it at the end to allow the meatloaf to gain some color and crisp up a bit.
Is it possible to overcook meatloaf?
Yes, it is possible. You never want to cook the meatloaf over an internal temperature of 160 degrees. If you do, the meatloaf could burn quickly and cause it to fall apart or become tough and hard to chew. The meatloaf will also dry out very quickly if overcooked, no matter how much fat is in the mix. 
Can I cook meatloaf in a pellet smoker with any recipe?
Yes, as long as the pellet smoke can operate at the temperature required by the recipe. The benefit of taking an oven-baked meatloaf recipe to a pellet smoker is adding the subtle smoke flavor.
Can I cook meatloaf in an electric smoker with any recipe?
You will need to adjust the cooking time because most electric smokers operate at lower temperatures. You will also want to manage your smoke output because it is easy to over-smoke everyday foods that can result in bitter tastes.