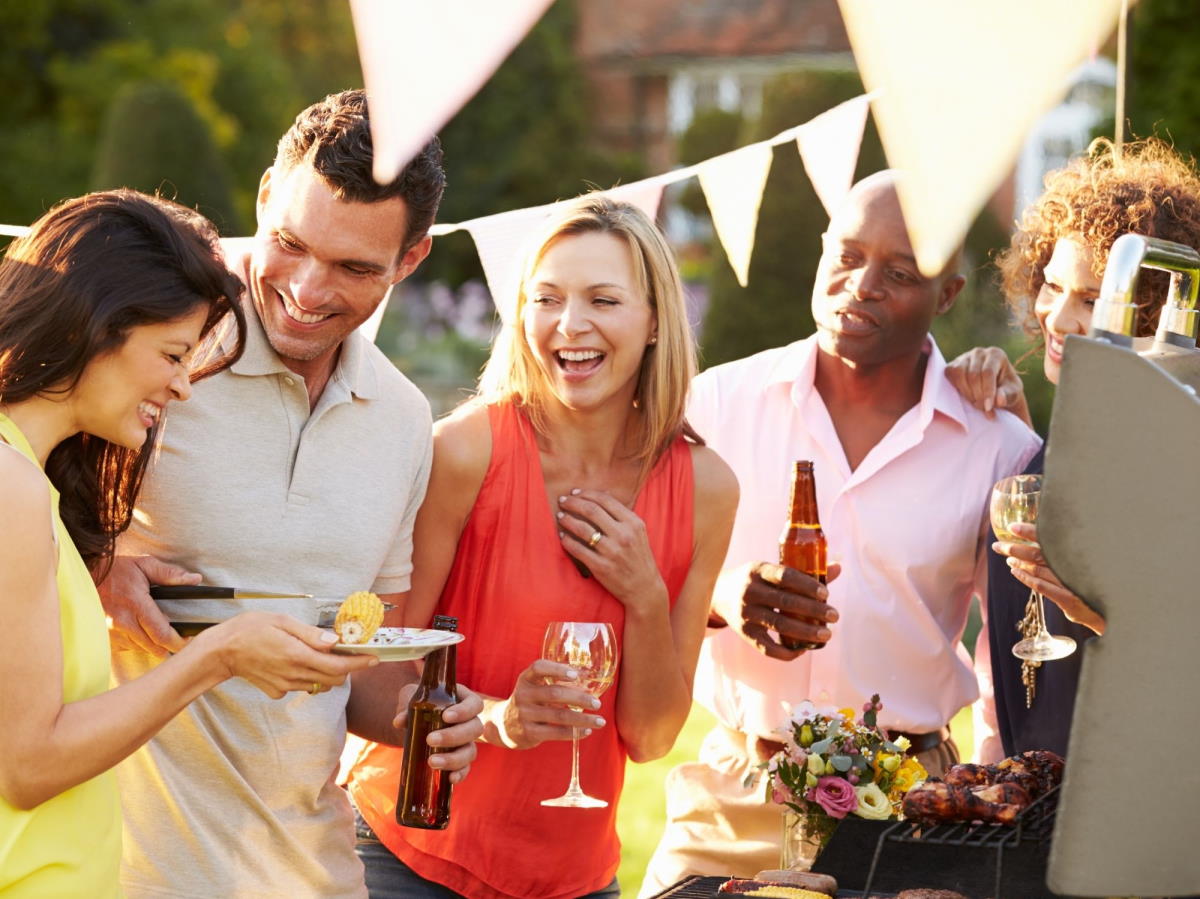 No matter what the event is, a barbeque theme party can always be the center of any gathering. It can be a national holiday like the 4th of July, a birthday party, or a sunny day; all are excellent reasons for a barbeque.
Barbequing has wound up being a common practice among American families. The reason behind it is apparent; not only does the food taste unparalleled, but barbequing also serves as a reason for people to get together. Some of the most memorable family experiences happen around the barbeque.
Realizing this importance, we have created a guide on how you can prepare for and surprise your guests with a barbeque theme party.
Note: most links in this article are Amazon.com Affiliate links, see Affiliate Disclosure, thank you.
How to Prepare for a Barbeque Theme Party
No barbeque is complete without visitors and suitable weather conditions. Therefore it is essential to strategize ahead of time. Contact all your potential guests beforehand and address any conflicts or concerns to decide on a date. Determining a time and date suitable for everyone is so much easier if you notify everyone in advance.
Moreover, make sure to check the weather forecast for the decided date. You might also want to have a backup strategy if you live in a place with unpredictable weather. It will save you and your event from unsuitable weather conditions. You may not be able to predict things like rain and thunderstorms ahead of time.
However, you can make sure that you schedule your barbeque during a time of the year that will be enjoyable for your guests. For instance, in winter, a barbeque may hold more negative memories of keeping warm rather than great memories of family and friends.
Barbequing has been around for a long time. It became a thing right after ancient cave dwellers figured out that food tasted excellent when prepared on an open fire.
Theme Party Menu & Preparation Time
Perhaps one of the best aspects of household bbq is the broad menu of food people can enjoy. Barbequing opens a whole range of types of foods offered. However, the kind of food you serve should largely depend on the crowd or the occasion you are celebrating. With a wide range of possibilities, you can indeed discover at least a few items to please the gathering.
Make sure that you prepare at least 12 to 24 hours ahead for your BBQ. Before you plan on beginning the party, make sure to thaw, prepare, and marinate the meat you will be cooking. Once you are done preparing the meat, put it aside to absorb the marinade. After that, you need to begin thinking about what types of side dishes you will be having.
Barbeque Sides
If you desire a real conventional barbeque, you might wish to stick to standard sizes. Standard BBQ sides include potato chips, potato salad, baked beans, and coleslaw. Your standard dressing bar needs to consist of pickles, lettuce, tomatoes, and onions.
These foods are generally served at barbeques because they are easy to prepare and go well with popular items like hamburgers. You might want to prepare other things; however, any barbeque feels complete with just the products listed above.
Themed Barbeque Parties
A themed BBQ may present more chances to hold a festive occasion. With a themed event, you can spend lavishly on the atmosphere and decorations. You can find things like matching napkins, table linens, and plates at any local store. You can likewise match your decoration to the party.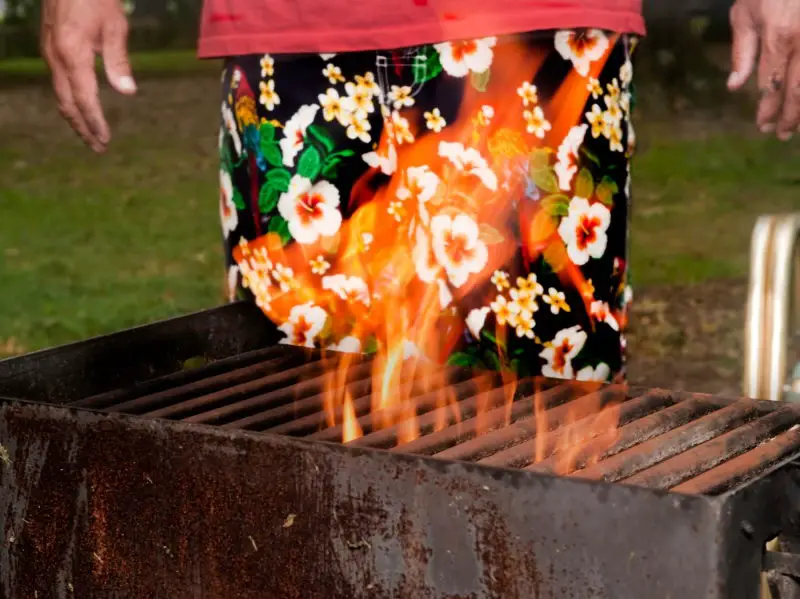 Luau Theme
Everyone loves a vacation to a tropical destination, but most people can't just go places on a whim. What is your best option? A huge luau with all the trimmings. Just think you could be sitting in your backyard in a lawn chair holding a coconut with a straw hanging out of its side.
If you start with food choice, it is easy to start setting the scene. Grilled pineapple, coconut fruit salad, and roasted pork can make you feel like you are dining in Hawaii. Trying something like Hawaiian smoked pulled pork can also complete the scene.    
Decorations for a luau could be as simple as colored utensils, leis, and Tiki torches could set the scene. The best part is that all of these are incredibly cheap. You can even recycle the Tiki torches later!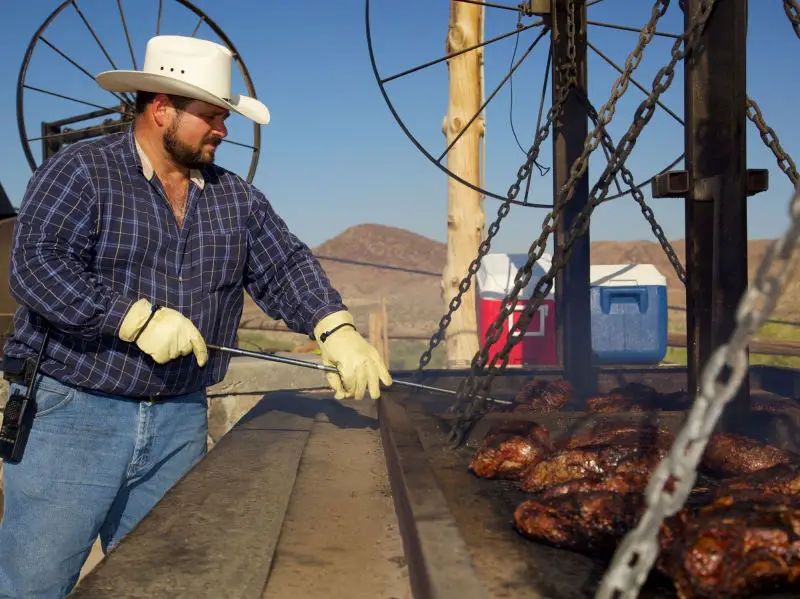 Western Theme
You can also plan the good ol' Western-themed party and give your guests a taste of what they have been missing. It will also give you a chance to cook slow-cooked meats like brisket. Give your hot dogs and hamburgers a flair by adding flavor to your grill with hickory or apple BBQ smoking chips. After deciding the menu, you can also set up a table with various flavors of the sauce. These will give your food an extra kick!
Moving on to declarations, you can transform your summer soiree into a Western party with the incorporation of common western symbols—for example, barn-like decor, cactus plants, and hay. Incorporate colors like beige, brown, and red.
If you want to take it to another level, you may also serve traditional drinks like the Texas tea in a custom-built "Watering Hole" bar. Lastly, welcome your guests with bandanas and cowboy hats as soon as they enter.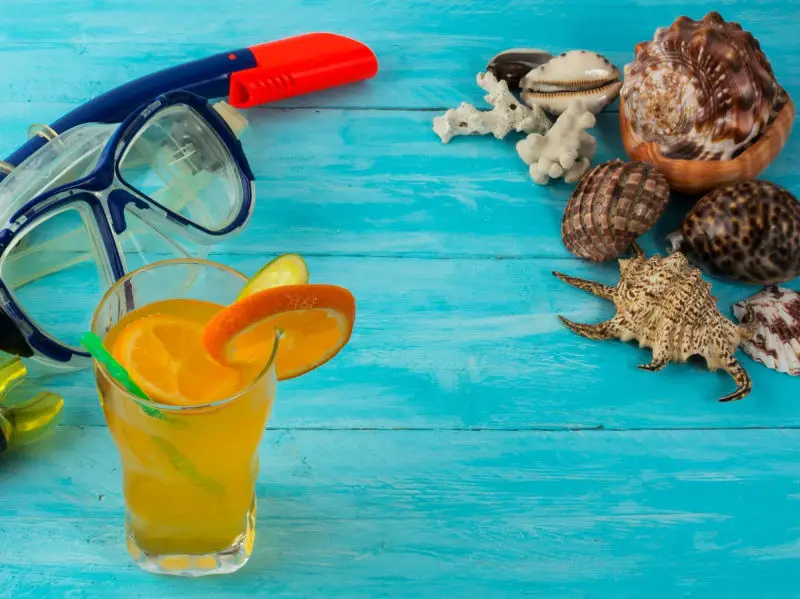 By The Sea Theme
Throwing a party in the hot summer months does not always mean it is time to cook chicken or red meat. Tap into your inner surfer with a sea-themed grilled. You can serve seafood like grilled shrimp, seafood kabobs and skewers, salmon, grilled halibut, and scallops.
A variety of pasta and grilled corn may also complement this off-the-grid theme. Blow everyone away with dishes like seafood linguine or lobster mac n' cheese.
The decorations you choose should give your guests the feeling of being at the beach. Add seashells and sand to the bar area. Use sea blue decoration to create a breezy and airy atmosphere.
Mix up some Mai Tai and play beach-themed music in the background to cool your guests off. Before the party, give your guests an idea of everything that is to come.
Play island-inspired music and whip up a Mai Tai to cool guests off. Give guests a glimpse of what's to come with a lovely blue party invitation.
Final Thoughts
Set up your barbeque theme party location before the guest arrives. It just takes a few minutes to get everything ready, but the reaction you obtain from your guests might make you feel like you were preparing and embellishing throughout the day.
Depending upon the situation, you may or might not wish to have the food already cooking on the grill. The odor will be inviting if you start preparing ahead!