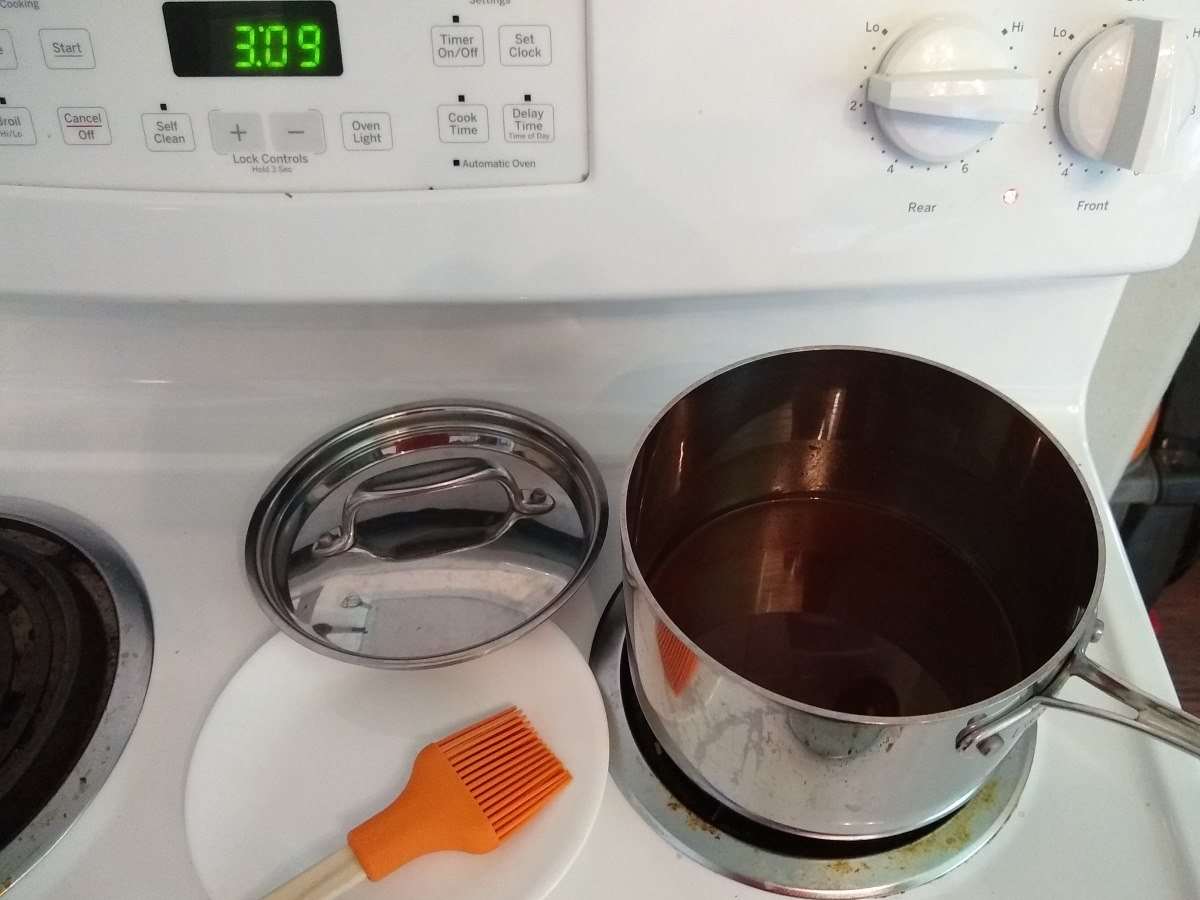 In any barbeque joint or backyard barbecue, there is no doubt you will find barbeque sauce to accompany the smoked meats that are served. I mean, what is barbeque without a great sauce to accompany the meats?
It's a staple found in any restaurant, and without it, barbecue would not be the same. Even though barbecue sauce is found everywhere, no two sauces are the same or even created equal. There are many arguments posed and lines drawn in the sand for not only whose barbecue sauce is the best but which one is the correct barbecue sauce.
In this article we will go over all the different types of barbecue sauces you will find in the United States and which sauce will be specific to that particular region. We will also teach a couple of really easy barbecue sauces you can make at home that will blow you away with flavor.
Note: most links in this article are Amazon.com Affiliate links, see Affiliate Disclosure, thank you.
What is Barbeque Sauce?
Simply put, a barbecue sauce is a sauce that is eaten with barbequed food that typically has a spicy profile. Barbeque sauce can be used as a glaze, marinade, or basting fluid for various barbecued or grilled foods.
However, barbecue sauce is also widely used in many other cuisines and is also a favorite condiment or dipping sauce for things like chicken fingers, French fries, and other fried foods. While it is prevalent in the barbecue community, barbecue sauces differ depending on their used or created region.
The type of barbeque sauce depends on the starting base of the sauce. And of those types, there are many different variations created. Not all barbecue sauces even taste the same or even have the same consistency. The way the sauces are used also plays a significant role in how the sauce is created.
What are the Main Ingredients in Barbeque Sauce?
The main base ingredients in barbeque sauce could be ketchup or mustard. Secondary components include Worcestershire sauce and Apple cider vinegar. It is common to have a sweet element like brown sugar and spices like garlic and onion powder.
Most barbeque sauces are a perfect balance of sweet, spicy, and the base to bring it together. The sweeter elements usually help to cut the acidity of the base ingredients. Adding herbs, spices, and seasonings is the way a sauce gets its secret personality.
In all honesty, there are so many different variations of barbecue sauces. Some people like to add sweet fruits like mango, blueberries, blackberries, and peaches to their sauce in place of the sweeteners. In contrast, others like to add alcohol to the sauce to bring a depth of flavor like whiskey, rum, or tequila.
Base ingredients
Tomato
Ketchup
Vinegar
Mustard
Mayonnaise
Secondary ingredients
Apple cider vinegar
Worcestershire sauce
hot sauce or tabasco
liquid smoke
Sweet ingredients
white sugar
caster sugar
brown sugar
molasses
maple syrup
honey
corn syrup
Spices and seasonings
Garlic granules
Onion granules
Thyme
Rosemary
Oregano
Salt
Pepper
smoked paprika
coriander
ground cumin
How to Make a Barbeque Sauce
When you start to make a barbecue sauce, you usually need to start with a base ingredient. These base ingredients can include tomato sauce, ketchup, mustard, vinegar, or even mayonnaise. Usually, depending on the region you live in or where the sauce is from will determine the sauce base.
Once you have a base ingredient, many other ingredients are added to the base ingredient. They are then heated or cooked over low heat for an extended period of time to slow cook so that all the flavors of the components will meld together nicely to create a bold barbecue sauce.
For the most part, the sauce is then removed from the heat and cooled down or placed in the fridge. Many say barbecue sauce will only get better as it sits for a couple of days before using, kind of the same way with chili. Once the sauce has cooled, it is ready for consumption or used in some way during the cooking process.
Click here to read our Masterbuilt Gravity Series 560 Digital Charcoal Grill Smoker Review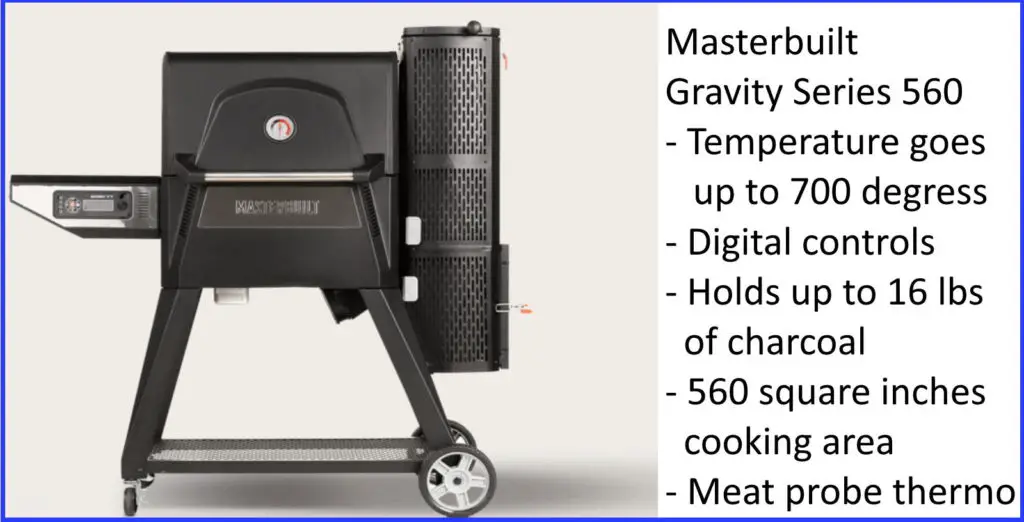 Check out the price on Amazon.com
How Should I Use a Barbeque Sauce?
Barbeque sauce is commonly used as a basting sauce, glaze, or marinade during the cooking process. However, many people use barbeque sauce primarily as a condiment for dipping food items like chicken nuggets or spreading on a hamburger bun.
Basting your food with barbeque sauce adds the flavor combination to your foods and helps to prevent drying out. Many pitmasters add apple cider vinegar to make a loose vinegar barbeque sauce.  They cover the meat as it smokes to keep it moist and bring on a heavy depth of flavor. The sauce is called a "mop" sauce and is applied using a mop-like brush.
Applying barbeque sauce as a glaze is a great idea. The barbeque sauce adheres to the meat, and the sugars will caramelize, developing more flavor as it cooks. Apply the barbeque sauce when your meat is almost fully cooked to reduce mess and prevent flare-ups if grilling.
Mixing a cup of barbeque sauce and a ½ cup of oil in a ziplock bag is a great way to make a marinade. Add your meat to the bag and place it in the refrigerator for an hour. For an even better result, leave it overnight.
Now we think barbeque sauce is an excellent condiment, but it is far more versatile than that.
Traditional Barbeque Sauce
This is a very basic barbecue sauce that uses a tomato-based ingredient and is very easy to make. Even though it is straightforward to make, you can use it as a condiment, glaze, or basting ingredient for all your barbecue needs.
Ingredients
1 cup ketchup
2 tbsp. Brown sugar
2 tbsp. Dark molasses
2 tbsp. Apple cider vinegar
1 tsp. Liquid smoke
1 tsp. Worcestershire sauce
½ tsp. Tabasco sauce
½ tsp. Kosher salt
1 tsp. Black pepper
1 tsp. Smoked paprika
1 tsp. Garlic powder
½ tsp. Onion powder
Directions
Using a medium pan with a lid, whisk all the ingredients together well.
Heat on medium-low with the lid on for one hour.
Let cool for one hour.
Then use to cook, serve, or store in the refrigerator for up to 2 weeks.
Carolina Mustard Barbeque Sauce
This is another very basic barbecue sauce but uses a mustard base and is very popular in the Carolinas to be used as a basting sauce. It can also be used as a condiment and is very different from tomato-based sauces.
Ingredients
1 cup yellow mustard
4 tbsp. Clover honey
2 tbsp. Apple cider vinegar
1 tsp. Black pepper
½ tsp. Kosher salt
1 tsp. Tabasco sauce
1 tsp. Garlic powder
2 tbsp. Brown sugar
Directions
Using a medium pan with a lid, whisk all the ingredients together well.
Heat on medium-low with the lid on for one hour.
Let cool for one hour.
Then use to cook, serve, or store in the refrigerator for up to 2 weeks.
We found this great little youtube video for honey barbeque sauce, it is simple quick, and easy, check it out.
Conclusion
So, we hope that this beginner's guide to making homemade barbecue sauce has helped you to get started making your own sauces at home. The recipes we provided are very simple and involve very little cooking.
There are plenty of other sauces out there that will include many fresh ingredients, which may be a route you should think about in the future. As many say, what makes a great barbecue, is the barbecue sauce.
FAQ
How do you get barbecue sauce to stick to ribs?
To get barbecue sauce to stick to the ribs, apply the sauce near the end of the cooking process or after they have been cooked. However, you most likely will want to add a dry rub to the ribs to gain an extra level of depth in flavor. Also, a good way to get the dry rub to stick to the ribs is to first rub a base of either yellow mustard or honey all over the ribs, then apply the dry rub all over the ribs. Consider using the same base as in your barbeque sauce or a light coating of the sauce as a binder.
Why do some people use a "mop" sauce when smoking pork?
The reason a vinegar-based mop sauce is applied to smoked meats during the cooking process is majorly to add flavor to the meat as it cooks, just like a barbecue sauce would. The mop sauce will also keep the meat moist and stop it from drying out when smoke at low temperatures for long periods of time. The best way to apply the mop sauce is with a small hand mop and apply generously. But some people will also use a spray bottle to apply the mop sauce.