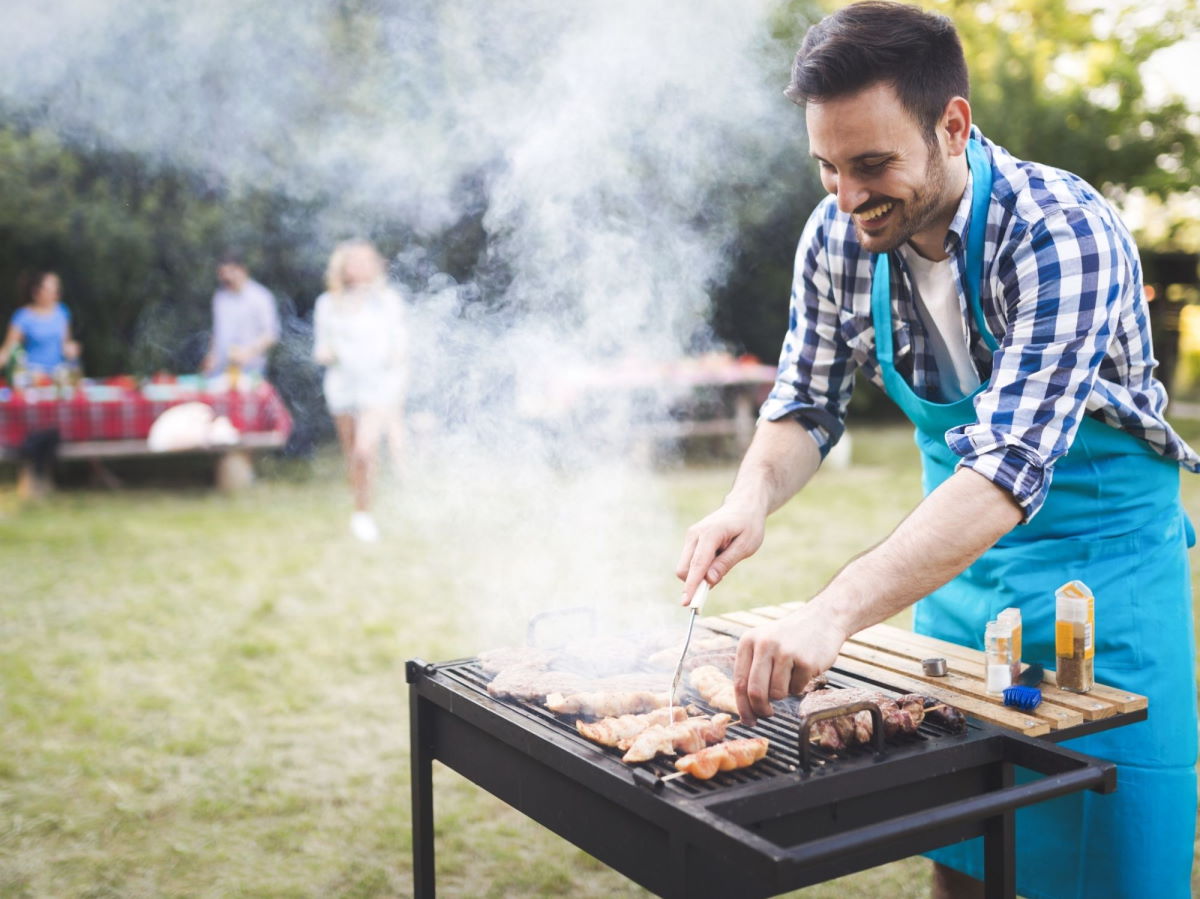 Summertime is here. And that can only mean one thing – a barbecue. So get out your grills and begin preparing amazing barbeque parties. But what if you don't have a barbecue grill? Not a problem. Choosing a grill is a necessary but relatively simple process.
When buying your first grill, you will discover that you have a big selection of choices available to you. It might seem overwhelming initially, due to the practically endless possibilities and options available. But you will soon begin narrowing down your selection. The best method to select what kind of grill is right for you is by educating yourself about them.
Note: most links in this article are Amazon.com Affiliate links, see Affiliate Disclosure, thank you.
How to choose a grill?
You can narrow down your options by comparing the grills on a variety of factors. These include:
Expense
With a variation in quality comes a variation in price. Finding the grill of your dreams takes some effort, but it is possible. Bbq grills can vary from extremely cheap to pricey, depending on the type and functions.
You can divide grills into these basic price ranges.
Click the in-article links to see the current prices for each category on Amazon.com.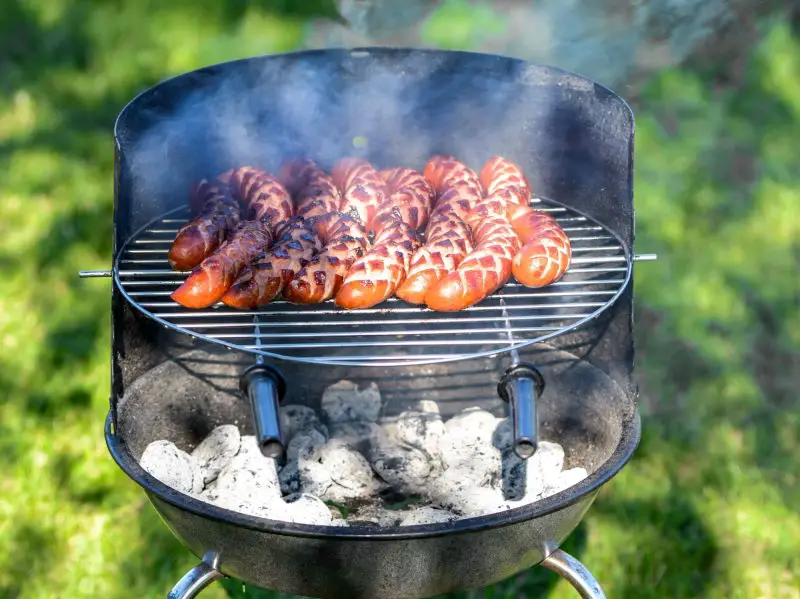 Cheap Grills
If you are trying to find a more affordable grill, you should explore your charcoal grills options. While bigger charcoal grills are expensive, smaller sized grills can be very cheap.
Fancier, larger charcoal grills are available for very reasonable prices. Charcoal grills do have repeat costs that you need to keep in mind. These grills require buying charcoal and lighter fluid before each use, and you must remember this when considering the price.
Moderately priced options
Propane grills are a little more costly. But provide excellent value for money. This makes propane grills more popular than both charcoal grills and natural gas grills.
A smoker grill is somewhat more expensive than an LP grill but will give you more cooking options.
High cost
Gas grills are the most expensive grilling option on the market. Though there is much debate between gas grills and propane grills' comparative advantages, the decision inevitably comes down to personal preference.
The mechanical part of this grill makes it more extensive and more complicated to hook up. You connect the grill to the natural gas supply in your home. This means you don't need any additional materials to run it, like propane tanks or charcoal. So almost all the cost of this type of grill is the initial cost.
Once purchased, you only need to worry about the occasional gas bills. Depending on how often you use your grill, that may even save you money in the long term. But it would help if you decided whether the initial lump sum cost is worth it.
There is, of course, no upper limit in the grill business. You can continue to upgrade your grill and purchase newer models depending on your budget. Numerous fuel grills permit you to grill using one or a combination of fuels.
Also, many high-end grill models are available in gas or propane, like the Weber Genesis II. If your needs change many you can buy conversion kits for many grills at a later time.
---
Our top-rated grill/smoker is the Masterbuilt Gravity Series 560. Check out our review, which includes our videos of this amazing unit in action.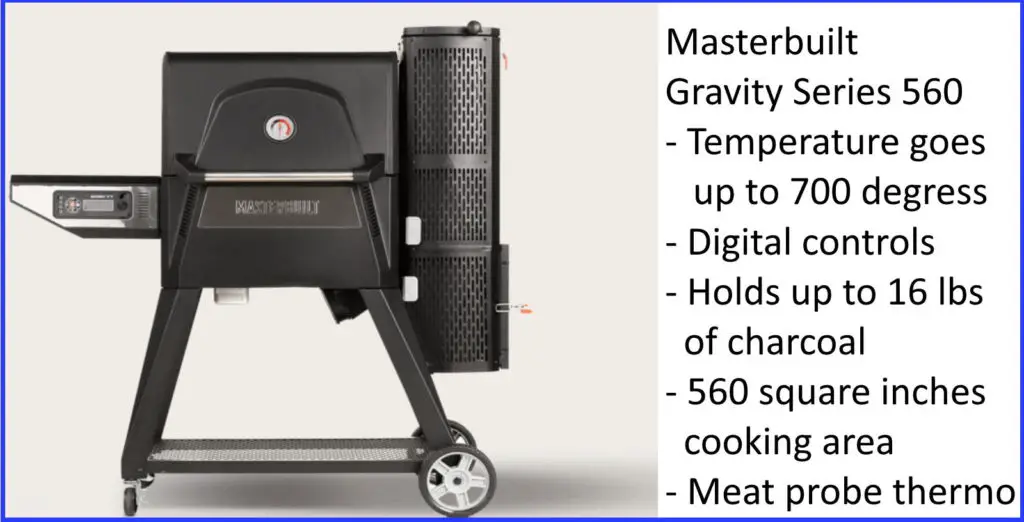 Check out the price on Amazon.com
---
Difficulty of Use
The most straightforward grill to utilize is, without a doubt, the natural gas grill. Gas grills are designed to hook straight into your house's natural gas line, eliminating the need to supply the fuel source. Natural gas grills are likewise among the easiest grills to clean because you do not need to worry about cleaning out the charcoal or wood.
The next in line would be the LP grills, as they have similar features to those of gas grills. The only concern keeping LP grills from competing with gas grills is that you must provide the propane somehow. This usually indicates managing and carrying propane tanks, which most people find a hassle.
The hardest grills to use are charcoal and smoker grills. Both kinds of grills require an extra purchase of materials to function, and later require extra cleaning when the barbecuing is done.
Flavor
If you are worried about the taste, your first choice needs to be a charcoal or smoker grill. Both of these grills allow you to replicate a real "smoked" flavor. Smokers are especially nice because you can also manage the flavor by altering the type of wood or wood chips you utilize. If you desire to slow prepare your meat, this is excellent.
You may want to stick with the charcoal grill if you desire to cook something a little quicker. A charcoal grill will cook quickly if you want it to, and it will still provide a good "smoked" taste.
Tip: If you use charcoal with woodchips included you will be shocked a how much this will improve the flavor of your foods. We recommend everyone start with Pecan charcoal for the best overall experience with any food.
Check out Kingsford Charcoal with Pecan on Amazon.com.
Size
The area you have available should be a consideration as well. When your grill is not in use, you must have a proper place to store it. Charcoal and Propane grills are perfect for smaller locations such as city homes. If you have a large amount of area on offer, you might wish to consider the bigger options.
Remember that larger grills require more space to shop and more time to clean. Larger is not always better. You want to keep in mind the area you're going to place the grill.
And the number of people you'll be feeding. You don't want to waste money getting a big grill for 20 people if you'll only ever need to grill five portions at a time. Moreover, if you desire a grill that is easy to clean, you will want to think about a smaller grill.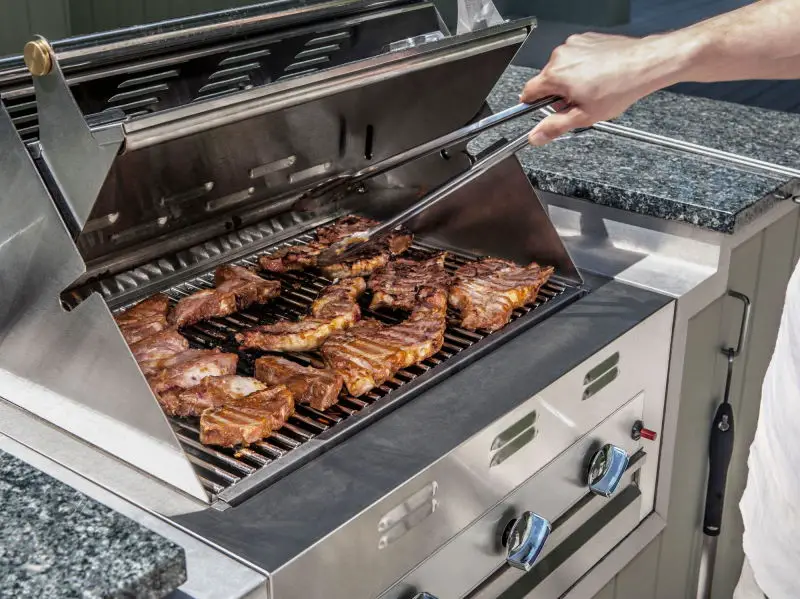 Propane vs. gas grills
In the comparison between propane and gas grills, the latter is more convenient. Because you can attach them to the main gas line and not worry about fuel every time you want a barbecue. But this also means that they have limited moveability. You can only place it near the gas outlet, and moving it is not an option.
This issue is not present in propane grills, so mobility is a massive plus with this type of grill. However, keeping stocked in propane is more expensive in the long term because propane costs more than gas.
Conclusion
Ultimately you get to choose what grill will work for you. We hope this article will help you narrow down your choices. Once you decide what direction you want to go check one of our other informative articles.