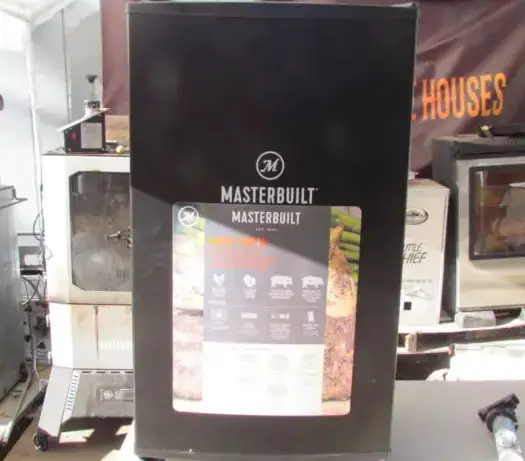 A summer without outdoor grilling and smoking is a summer wasted!
Grilling and smoking meats in outdoor spaces like backyards is one of America's favorite pastimes. More than 75% of all US adults own an outdoor grill or smoker now.
If you are not one of these adults, you are greatly missing out on the most satisfying meat-cooking experience you can have. Most people who don't engage in outdoor grilling and smoking are hesitant because of how tiring the process can be. Luckily, this is no longer a problem, thanks to electric smokers.
If you don't own an electric smoker or are buying a new one, these electric smoker reviews can help you get the best value for your money!
Note: most links in this article are Amazon.com Affiliate links, see Affiliate Disclosure, thank you.
What to Look for in an Electric Smoker
Unlike propane smokers and charcoal smokers, electric smokers don't require heavy fuel usage. They use electrical mechanisms to smoke your food instead. This feature can either make them a cheaper or more expensive option, depending on which electric smoker you invest in. Not every electric smoker is designed the same, so it's important for you to do proper research before buying one.
Here are the main factors you should look for in an electric smoker.
·        Size and Width
Most people use and keep their electric smokers in their backyard or lawn. The size of the electric smoker you buy should be compatible with the space you will use it in. You can find multiple sizing and capacity options for electric smokers online. For example, there are two popular types of Masterbuilt electric smokers based on their sizes, 30 inches and 40 inches.
Make sure to keep your smoker's width in mind, too. The wider an electric smoker is, the more meat it will be able to hold. However, more width can also be inconvenient as it makes electric smokers heavier and bulkier. So, find an electric smoker that is portable.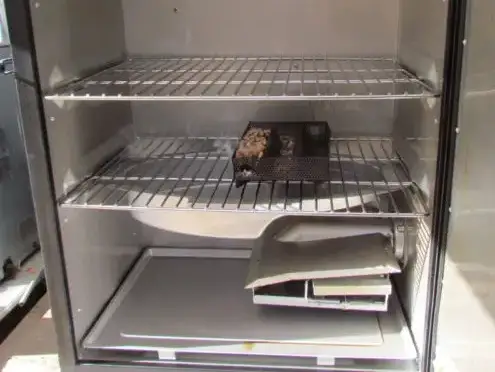 ·        Insulation
An electric smoker's ability to properly distribute heat is arguably its most important function. This is why you should look for an electric smoker that has great insulation. Bad insulation, or the lack thereof, can result in some serious burns and injuries, which are very common among outdoor grilling and smoking enthusiasts.
A smoker's insulation quality depends on its design. The best electric smokers have walls made out of thick and chunky metal. They also don't have any leaks or holes that can cause heat to escape.
·        Ventilation and Temperature
When an electric smoker is running, the air inside can dry out due to the lack of oxygen. Avoiding this would require you to allow more air to enter the smoker as it runs. Vents and dampers help make this possible without affecting the insulation of your electric smoker.
These accessories help regulate the airflow inside your electric smoker and keep it functioning efficiently. Look for electric smokers that either come with these accessories or ones that you can easily find such accessories for.
·        Other Accessories
You cannot effectively use an electric smoker that does not have temperature controls. Most electric smokers have built-in temperature systems but their readings are not always accurate.
Before you buy an electric smoker, make sure you can accurately read its internal temperature. You might need to buy a separate air probe thermometer for this purpose.
·        Price
Finally, you should always look for products that give you value for your money. All electric smokers will cook your meat in one way or another, but which ones will yield the best results?
Only factors like quality, additional accessories, insulation, and efficiency can answer this question. Make sure you buy an electric smoker that is priced justifiably for the features it offers.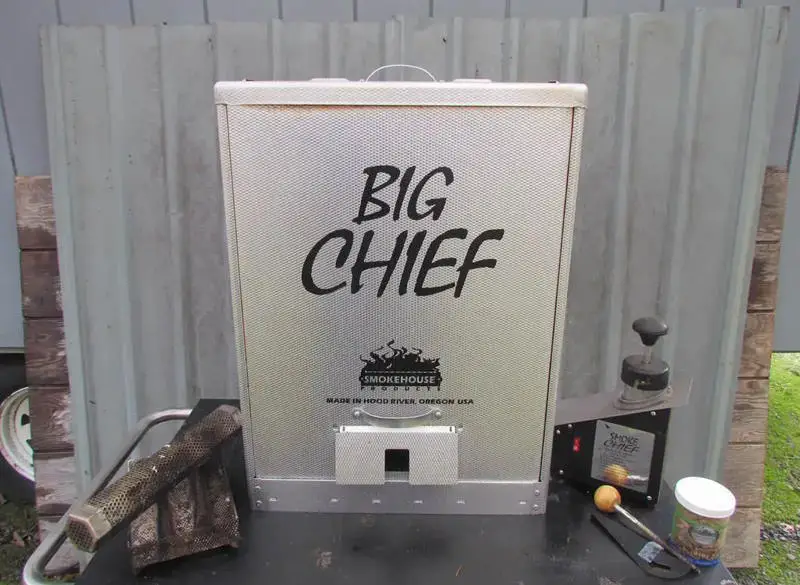 3 Expert Electric Smoker Reviews
Now that you know what to look for in an electric smoker, here are some expert electric smoker reviews to help you find the best one. All of these reviews are written by an experienced electric smoker expert from Pioneer Smoke Houses.
1.     Masterbuilt 40-Inch Electric Smoker Review
When it comes to electric smokers, everyone knows the Masterbuilt brand since it is the market leader. The Masterbuilt MB20071117 Electric Smoker is one of the best products you can invest in this year.
This smoker is only 40 inches in size, making it compact and space-efficient. It has a fully insulated body and features an integrated thermostat so you can check the temperature.
Read the full Masterbuilt Electric Smoker Review here.
2.     Bradley 4-Rack Electric Smoker Review
Another great electric smoker you can buy is the Bradley 4-Rack Electric Smoker. As the name suggests, this smoker offers a vertical alignment containing 4 racks. It is smaller than some other smokers, making its capacity to hold meat smaller too.
The best feature of this smoker is the auto-feed wood chip bisquets, making smoke management a breeze. However, check out the digital model because the price difference for the upgraded electric smoker is well worth it.
Read the full Bradley 4-Rack Electric Smoker review here.
3.     Big Chief Electric Smoker Review
The Big Chief Electric Smoker is an affordable smoker for those who don't use smokers too often. This model offers a limited capacity of 50 lbs and is compact in size. The small size also makes it portable and lightweight.
This smoker excels in smoking fish, jerky, sausage, and bacon The lack of insulation offered by this smoker is a big flaw that many buyers can't look past. . However, the smoker does offer good ventilation and easy usage.
Read the full Big Chief Electric Smoker review here.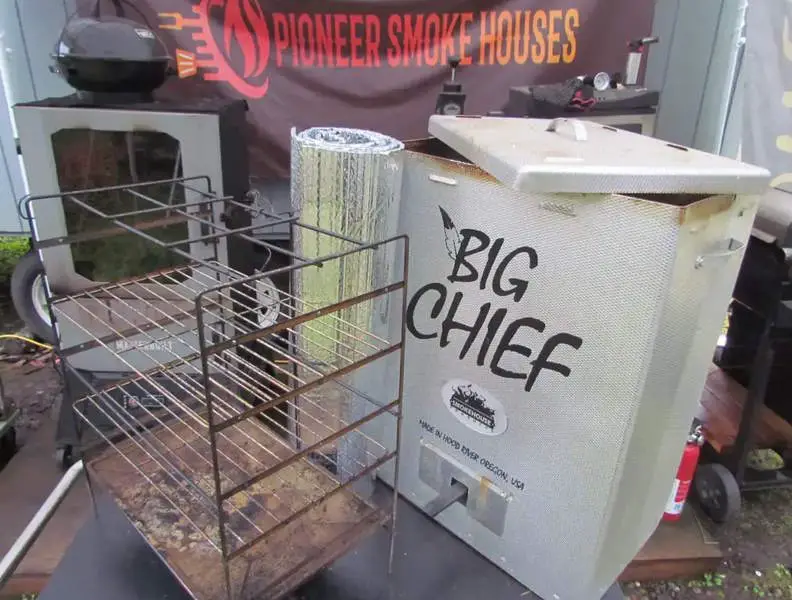 Need More Information About Electric Smokers?
Pioneer Smoke Houses is a one-stop site for all your electric smoker queries!
The website contains a collection of expert reviews of high-quality gas, charcoal, and electric smokers. These reviews are written by a seasoned electric smoker expert who has great knowledge about how to use one at home.
His electric smoker reviews can help you learn about the features of Masterbuilt Electric Smokers, Bradley 4-Rack Electric Smokers, Big Chief Electric Smokers, etc. If you are considering the purchase of a used electric smoker check out this article with tips to get the best value on your used purchase.
You can learn each smoker's updated price by clicking below for its Amazon listing.
Masterbuilt 40-Inch Electric Smoker
Bradley 4-Rack Electric Smoker