Review of Char-Broil Offset Smoker American Gourmet Grill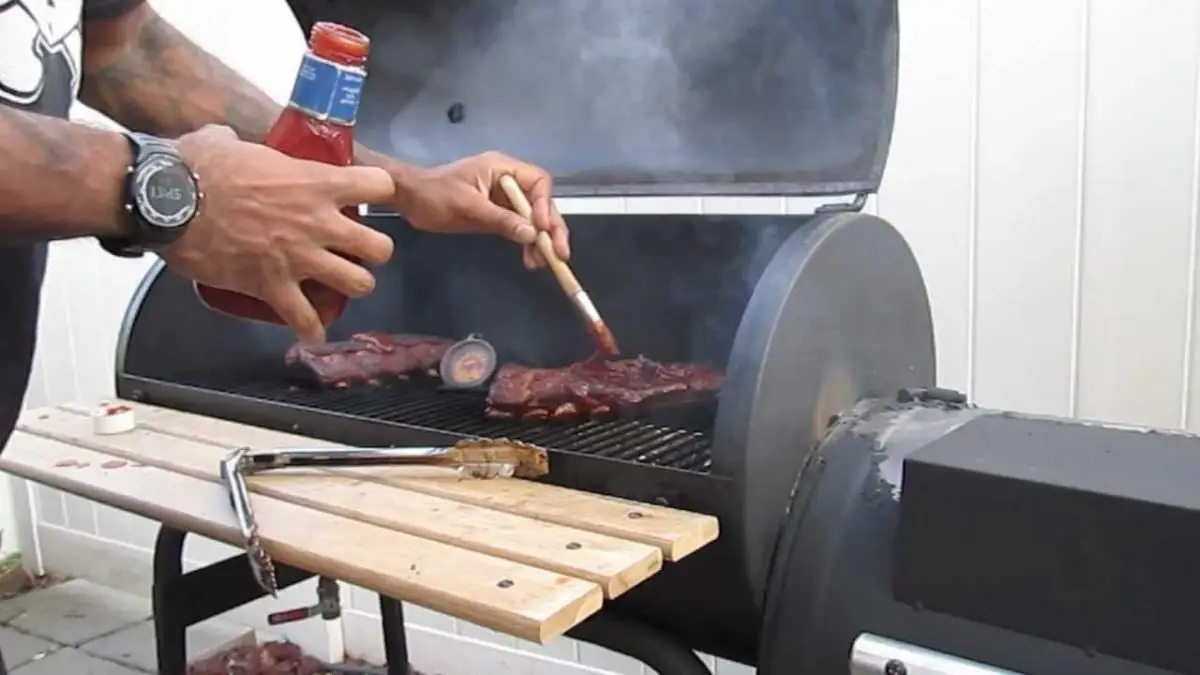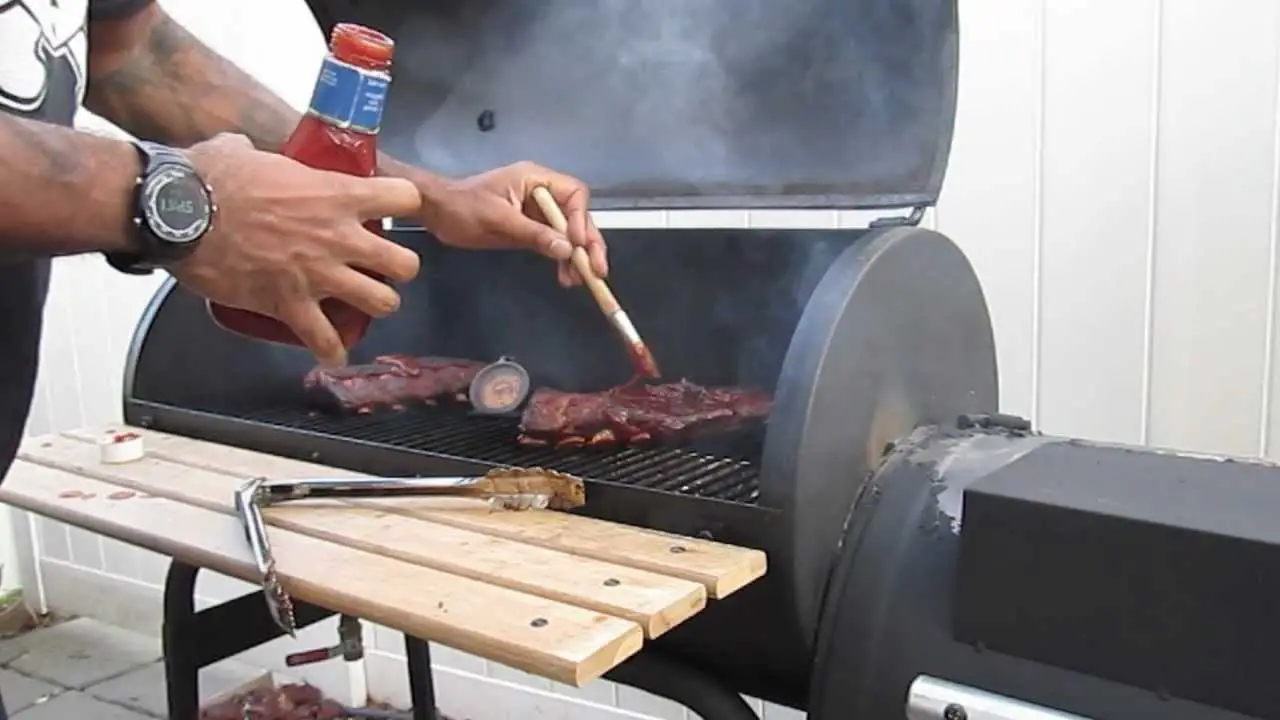 If you're new to smoking, it is imperative that you get something that you can experiment on without spending too much in case you break it with some trial and error. But of course, get something that is good for your money and will still last a while. The best place to start is through a charcoal grill as it's really the foundation of all things that involves food, smoke, and fire.
For starters, get something like the Char-Broil Offset Smoker American Gourmet Grill, as it's fairly cheap for the price but works as advertised.
PROS: For the price, this is a keeper. It was easy to assemble, it holds the heat well and there is enough room for your food. It's also made of lightweight materials and can be easily transported from one place to another. So if you're looking for a grill that can be taken anywhere with ease, get this one. With a few modifications to solve the cons, you may find that this little grill is worth it for the price.
CONS: This grill is very small; if you plan to entertain a larger group of hungry mass, you better look elsewhere as this grill will not satisfy. It's only recommended for a small group, such as your family and a few friends over, about five to seven people. More than that, someone's going to get hungry. The material isn't made of super heavy-duty material so expect the metals to be a little thin. It's also prone to leaking heat and smoke, but you can easily remedy it.
What are the important aspects of the Char-Broil Offset Smoker American Gourmet Grill?
Type: This is a charcoal smoker that can effectively smoke your meat, fish, and veggies without problem. It can use wood chips as fuel apart from the traditional charcoal. Many people opt to buy charcoal smokers because of the smoky flavor it can add onto the meat. This type of smokers is also really cheap and the fuel it uses is very affordable too, so it's perfect for those starting out in grilling.
The only downside of using a charcoal smoker/grill is the fact that you'll have to be there almost all the time to check onto the temperature of your food. Charcoal isn't predictable and the heat sometimes dwindles to the extent that it might burn or overcook your food, or undercook it. Although it doesn't really require for you to be there all the time, it needs to be checked every now and then.
Charcoal smokers are also messy; you have to clean and throw the ash out every after use, unlike gas and electric smokers that are plug and play. However, only charcoal smokers can give that aroma and smoky flavor of a legit grill. For people who really prefers flavor to anything else, charcoal is their top pick.
Portability: The Char-Broil Smoker is very light, weighing only 16 pounds. This is due to the lightweight materials used. Although it's a little bit sturdy, it's also a bit tacky as many owners find the metal sheets too thin for their liking, although as mentioned, it does the job all right.
The smoker comes with built-in wheels for portability but it doesn't really have handles for dragging. You need to drag it by the main smoker only when it's cool. It's not recommended to be moved while in use due to safety reasons.  Char-Broil could definitely add some handles in their future versions for easier transport.
Capacity: This small smoker comes with 288-square-inches primary cooking area with 138-square-inches of secondary cooking area. The cooking chamber is covered by a 288-square-inch porcelain wire-cooking grate that can whip up grilled goodies enough for 5-7 people, or a small gathering with few friends and family.
The firebox is separate from the main cooking chamber so as not to disrupt any smoking and grilling whenever you need to add more wood chips or charcoal. The offset firebox also allows for classic indirect cooking through the transmission of smoke, flavor, and low heat, through the cooking chamber.
Insulation: Due to the thin materials used for this smoker, it's not really 100% effective in insulating the smoke and heat inside. More often that not, smoke and heat leaks out of the main cooking chamber, decreasing the chances of a good smoke and grill. Owners said that this could be remedied by doing a few modifications to contain smoke using high temperature gasket tape.
When used the gasket tape in the right places, the result will be a tight seal. Tapes can be purchased in major hardware shops and they aren't very expensive.
Bestseller No. 1
Char-Broil Offset Smoker, 40"
739 sq in primary cooking surface with 275 sq in secondary cooking surface
3-piece smoking chamber helps eliminate air loss and maintain temperature
Porcelain-coated cooking grates and lid-mounted temperature gauge
What other things should you know about the Char-Broil Offset Smoker American Gourmet Grill?
This smoker comes with a thermometer attached to the top of the main smoking chamber but owners have many times questioned its effectiveness. Some buyers were also lucky to receive a replacement thermometer along with their package. To ensure that the thermometer is working correctly, use a digital thermometer to check if the heat is within the correct range.
Some more downsides are the weak hinges that look like it'll come off anytime soon and the paint that scrapes. These are really aesthetic problems and can be fixed easily. Use a spray paint on the grill for a permanent color that won't fade and you can fix the hinges so that it will be properly in place. Other than that, this is a good grill for the money.
The Verdict
Don't expect the Char-Broil Smoker to accommodate a barbecue party; this one is made for personal use to feed your family and some of your friends. Therefore, it's perfect for beginners in smoking who don't want to spend more than $500 on a smoker that they'll only practice on.
This is where you should learn how to smoke low and slow. Don't expect this to be heavyweight as it can only fit in a few pieces of meat, fish, and veggies at a time. You should consider the hours it takes to smoke so that no one will wait too long.