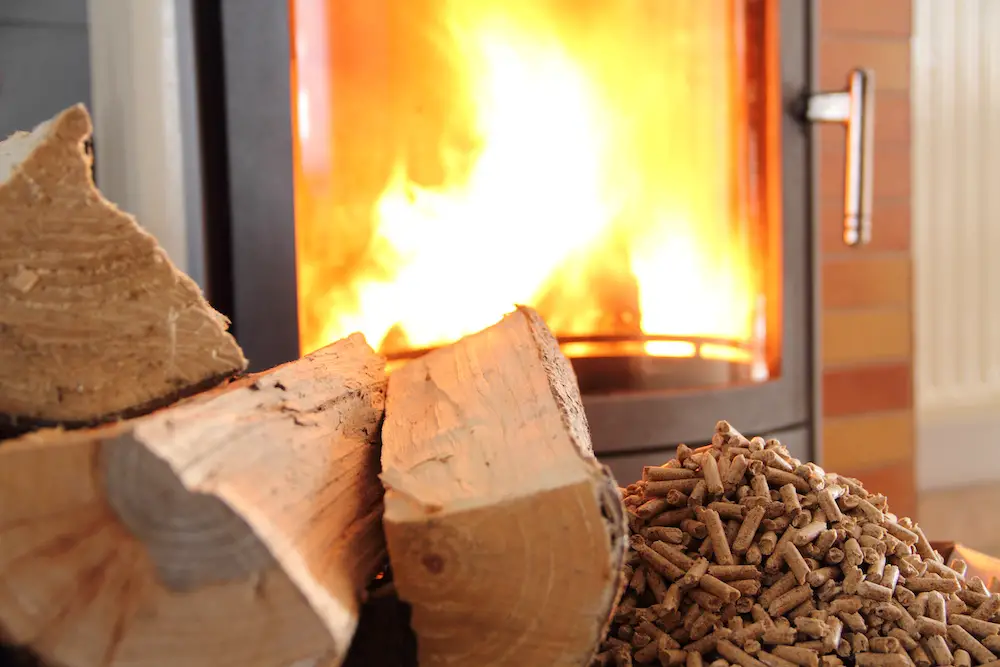 If you take a look at the pellet grills available on the market right now, you will notice that they all feature a similar horizontal design.
While these are considered to be more traditional, there are surprising advantages to a vertical pellet smoker grill, too.
For instance, you will be able to fit in a lot more food items, even in that small space, and the grill itself takes less space on the patio.
If you're interested in buying a vertical smoker grill, then we recommend that you read our detailed Pit Boss Vertical Pellet Smoker review.
Note: most links in this article are Amazon.com Affiliate links, see Affiliate Disclosure, thank you.
Pit Boss Vertical Pellet Smoker Review
Pit Boss Grills is a subsidiary of Dansons, Inc. It was founded by Dan Theissen and his sons, Jordan and Jeff, in 1999.
They are particularly known for their impeccable craftsmanship, which is evident in their durable products, along with a family-style approach to business.
Pit Boss Grills offers a range of smoker grills that include portable ones, like the Pit Boss Tailgater, and massive ones, like the Pit Boss Austin XL.
This brand's grills are so popular that Dansons was awarded the EY Entrepreneur of the Year in 2017.
The Pit Boss Vertical Pellet Smoker is one of the best vertical pellet smoker grills on the market at present.
In addition to taking less space in your backyard or patio, it is easy to see that the grill is designed very well, too.
Who Is the Pit Boss Vertical Pellet Smoker For?
The Pit Boss Vertical Pellet Smoker is for anyone who is looking for a quality vertical pellet smoker grill.
While this grill is indeed a bit on the pricier side, you can be assured that this is an investment you are making for the long term.
This Pit Boss smoker will truly deliver food that is any meat lover's dream.
When done right, the food cooked in this smoker will come out with amazing flavors.
If that is not enough, this grill is perfect for busy people, too, as it is fairly easy to clean compared to other smokers on the market.
This smoker is ideal for those folks who do not want bellow loads of smoke to come out from their smoker.
What's Included?
The Pit Boss Vertical Pellet Smoker comes in multiple parts when shipped to you; you will then have to attach everything to the main box.
The entire assembly process may be a bit daunting for some folks since it involves a ton of work, but you can opt for a professional assembly option by paying an additional fee.
With that said, if you want to save those few bucks and try to assemble this smoker yourself, you can simply refer to the user manual.
We also recommend that you check the user manual upon receipt of the package to see if you have all the parts needed.
Alternatively, you can also take a look at this video from the company themselves, which gives you detailed instructions on how you can assemble this smoker.
Overview of the Features
The Pit Boss Vertical Pellet Smoker is the perfect smoker for people who love to spend their weekends cooking meat for their loved ones.
Even if you have never used one before, you can be assured that you will be getting perfectly cooked meat when used correctly.
It helps infuse those amazing smoky flavors in the meat while being completely easy to use, and if that's not enough, cleaning up is easy, too!
There are many really interesting features that it offers, including:
The product is shipped amazingly by the company; it comes with ample Styrofoam to protect the unit.
However, we must warn you that pulling it out from all that Styrofoam can be a bit of a chore.
With that said, we rather have all that extra packaging instead of having the smoker come with some damages.
The temperature range on this smoker is fairly standard.
It can smoke anywhere between 150 degrees F and 450 degrees F, and these temperatures can be adjusted in 25-degree F increments.
While it is true that there are quite a few smokers on the market that can go up to 550 degrees F, we found that this temperature range worked perfectly fine for cooking low and slow on this smoker.
This temperature range is great for cooking ribs, pork butts, and briskets.
It can also be used as a wood oven to cook casseroles, pizza, or almost anything you could think of that would need a higher temperature.
Quick Removal Hopper Shoot
With several other smokers, you will often hear people complaining about unjamming the auger system, but this is not the case with this model.
The Pit Boss Vertical Pellet Smoker comes with a large 40-pound hopper system, which is easy to empty.
You can simply empty the hopper and then burn the leftover pellets through the auger system.
Adjustable Food Rack Layout
Having an adjustable food rack layout is simply amazing because it makes using the unit so much easier.
The racks can be adjusted with ease in any manner that you desire.
For instance, if you want to cook a turkey for Thanksgiving, you can simply remove some of the food racks to create more height to accommodate it.
On the other hand, if you want to cook several slabs of ribs in one go, you can make use of all the racks and cook them all together.
The Pit Boss Smoker makes use of a large and simple LED display for relaying the smoker's internal temperature.
It also has a meat probe temperature that is placed right next to the temperature control knob.
These controls are not only easy to use but also easy to read.
This smoker's overall build is truly fantastic and is built to last for a very long time.
The overall dimensions of this smoker are 28 x 29 x 53 inches.
We have to admit, though, that the smoker is pretty heavy, weighing a little over 130 pounds.
This means that you won't be able to move it around as easily and as frequently as you would want.
What We Like
One of the best things about the Pit Boss Smoker is how adjustable it is.
Whether it is the adjustable racks that allow you to accommodate much more or the wide range of temperature adjustment, there's a lot you can do with this smoker.
We also like that there is a Prime button, which you can make use of for a temporary boost in smoke.
Alternatively, you can use it right after you open the door to get the temperature back up more quickly.
The smoker's 40-pound hopper capacity is a great feature, too, as  it allows you to smoke for up to 24 hours without needing to add more pellets.
The smoker's 1,659 square inches of porcelain-coated cooking racks, along with a massive chamber, allow you to house as much as meat you would want to.
What We Did Not Like
We noticed that even after setting the temperature at 250 degrees F, it wasn't very unusual to find the internal temperature going down to 230 degrees F and then rising to 270 degrees F to 280 degrees F.
Of course, these swings did not always occur and did not seem to have any negative effect on the outcome of the meal.
Also, while the smoker does have a massive 40-pound hopper, which claims to let you cook for 24 days without stopping, realistically, you can only cook for about four hours or less without filling up the water pan.
We found that the pan can hold up to a gallon of water, but it is almost empty by the four-hour mark.
We would have liked to see that this capacity matched more closely to the size of the hopper.
What's more, while the hopper grate may have been included for safety purposes, it does tend to be a bit annoying.
The grate prevents you from sticking your arm down the hopper, which would have been helpful when you have to remove and clean the pellets.
How to Make the Most out of the Pit Boss Vertical Pellet Smoker
The Pit Boss Vertical Pellet Smoker may seem complicated if you are using a smoker for the first time.
In order to help you out, we decided to include two helpful videos.
The first video does a full unboxing and gives you a good understanding of your new smoker, while the second video offers you five helpful tips that are ideal for beginners.
Alternatives
If you are not fully satisfied with the Pit Boss Vertical Pellet Smoker, then we recommend checking out these alternatives.
The Masterbuilt 40 Electric Smoker is fantastic if you are looking for one that is more digital.
While this has similar features to its counterpart, its only issue is that its build is not as sturdy.
Click here for our detailed review of the Dyna-Glo Signature Series smoker.
Conclusion
We hope that this Pit Boss Vertical Pellet Smoker review has given you a good understanding of the product.
This is a fantastic smoker whether you are a beginner or even someone who's been smoking their meat for years.