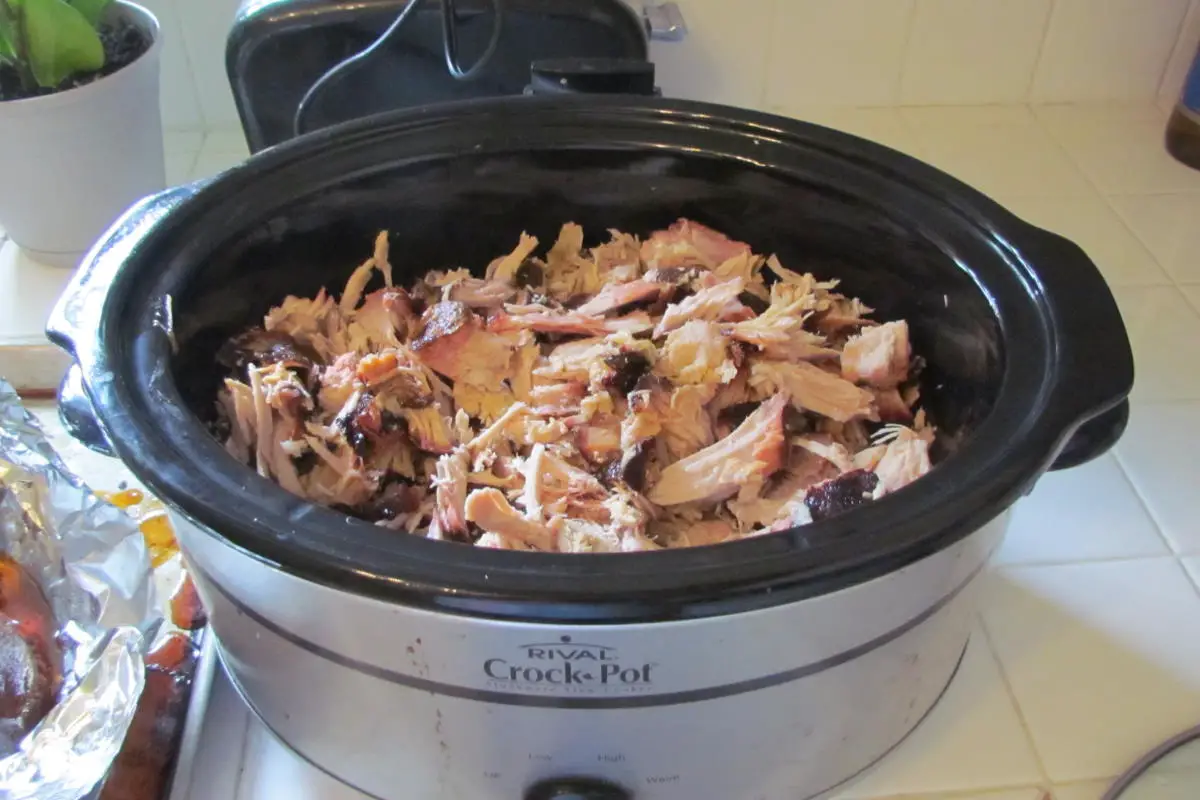 If you love to smoke pork shoulder, then chances are you have plenty of leftovers. You may be able to finish off a big pork shoulder roast in one sitting if you have a larger family or if you are cooking for plenty of people.
But in most cases, you are likely to have a lot of leftover pulled pork. In this article, we will discuss pulled pork and ways to use leftover pulled pork.
Note: most links in this article are Amazon.com Affiliate links, see Affiliate Disclosure, thank you.
Cuts Used For Pulled Pork
There are two primary cuts, or roasts, used for pulled pork: pork shoulder or Boston butt. Since most pork shoulder and Boston butts are larger than five pounds, the yield you get from cooking one is substantial.
Pork shoulder is a very cheap cut of meat to smoke, which is one of the reasons it is favored so highly in the barbeque community. Additionally, the fat content makes it a perfect cut for beginners and to season a new smoker.
Boston butt tends to run larger than a shoulder, and the marbling is more consistent, meaning fewer chunks of fat. As for barbeque enthusiasts and professionals, most use Boston butt for pulled pork.
Even if you don't smoke pork shoulder, you can still make pulled pork using a pressure cooker, slow cooker, or even roasting one in the oven.
Check out our article How to Smoke Pulled Pork in a Pellet Smoker
Pulled Pork Leftovers
The only problem with pulled pork is that you will have plenty of leftovers. Most people don't know what to do with the leftovers except sending some home with their guests or just toss it in the trash.
Contrary to popular belief, cooked pulled pork is easy to store in the fridge or freezer. If you freeze your pork shoulder, it will stay good for a couple of months, depending on how well you packaged the meat before placing it in the freezer.
If you don't have a vacuum sealer, you want to make sure to place the meat in freezer-safe zip lock bags. Make sure to get all the air out of the bag, and it is best when there is no liquid present.
If you happened to have sauced the pulled pork beforehand, that is ok too, it just may not have as long of shelf life, and it will take longer to thaw out when you are ready to use it again.
Thawing Pulled Pork
One of the easiest and safest ways to get the pulled pork ready for the recipe is to remove it from the freezer ahead of time before you decide to start cooking.
Place the frozen bag of meat on a plate and place it in the fridge overnight to allow it to thaw slowly and safely. If you need to thaw the meat quickly, you can submerge it in cold water, let the water faucet run water over it, defrost in the microwave, or leave it on the countertop and at room temperature.
Since the pulled pork has already been cooked, there is a reduced chance of any food-borne illness. Use best practices by keeping your pork below 40 degrees and use it as soon as thawed unless you use the refrigerator method, which is the safest.
Tip: meat defrosting trays are great for quick and safe thawing of pulled pork. For best results freeze your leftover meat as flat as possible, in the shape of square hamburgers if possible. Check out the one I use on Amazon.com.
How To Use Your Leftover Pulled Pork
The question arises, what do you do with the leftover pulled pork once it has thawed out? Well, the answer is quite simple, use it as a meat replacement in anything and everything.
There is no way you can go wrong subbing leftover pulled pork for beef, pork, chicken, lamb, wild game, and even seafood in a recipe you have already created. One of the best things is that the meat is already cooked, which takes a little weight off your shoulders when it comes time to make dinner.
But it doesn't just have to be for dinner. You can use leftover pulled pork in all meals like breakfast, lunch, dinner, snacks, and appetizers.
Here we will show you some of the different ways you can use pulled pork in all types of meals that you and your family are sure to love.
Appetizers
Utilizing your leftover pulled pork to create appetizers for dinner parties, a family get-together, or other household events is perfect.
Pulled Pork Stuffed Mushrooms- When you make stuffed mushrooms, replace the meat you would have used with pulled pork, a little cheddar cheese, and drizzle with barbeque sauce.
Pulled Pork Sliders- This idea is pretty self-explanatory and is probably the most common way people use leftover puller pork, use smaller bins like Hawaiian rolls with a bit of barbeque sauce.
Pulled Pork Barbeque Dip- If you like to make buffalo chicken dip or cheesy artichoke and crab dip for your guests, try replacing the meat with pulled pork next time!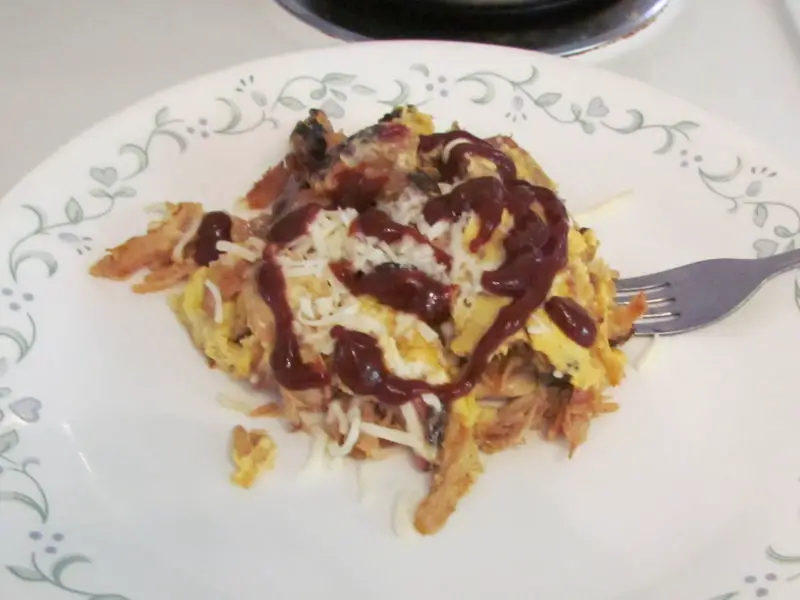 Breakfast
For the most part, many of us are pressed for time in the morning when making breakfast. We do not have much time to make breakfast, get ready, and head out the door in time for work or school. If you defrost the pulled pork overnight or ahead of time, then these breakfast ideas will be not only quick and easy but also super delicious!
Barbeque Pulled Pork Breakfast Hash- Breakfast hash is an everyday staple for most families and can be made relatively quickly with some frozen potatoes, veggies, and sausage. Try replacing the meat or adding pulled pork next time.
Pulled Pork Breakfast Burritos- This breakfast idea is easy to make, all you need to do is scramble some eggs and add the pulled pork, cheese, salsa and wrap in a tortilla, and you are out the door with breakfast on the go.
Pulled Pork Omelets and Scrambles- There are many variations of omelets and scrambles to choose from, so why not try adding or substituting leftover pulled pork.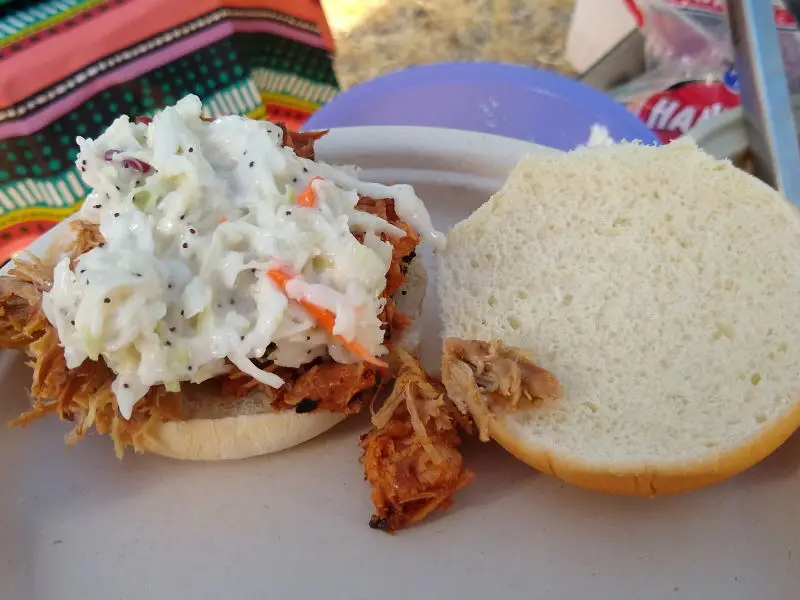 Lunch
Making lunch for work or school can sometimes be a hassle. It can also be a pretty repetitive day in and day out from eating the same turkey sandwich or slice of pizza on the run. If you have leftover pulled pork, you will be able to spice up your lunch break with these awesome lunch ideas.
Pulled Pork Sandwiches- This is the best remedy for leftover pulled pork and the most popular. Quick and easy and oh so delicious.
Pulled Pork Burritos- If you like to make burritos, use pulled pork for the meat next time. You can even make a tray of these ahead of time and eat one or two at your leisure.
Pulled Pork Quesadillas- A real fast lunch idea is quesadillas. They are usually made with chicken or steak but go great with pulled pork. Try to chop up the pulled pork into tiny pieces first.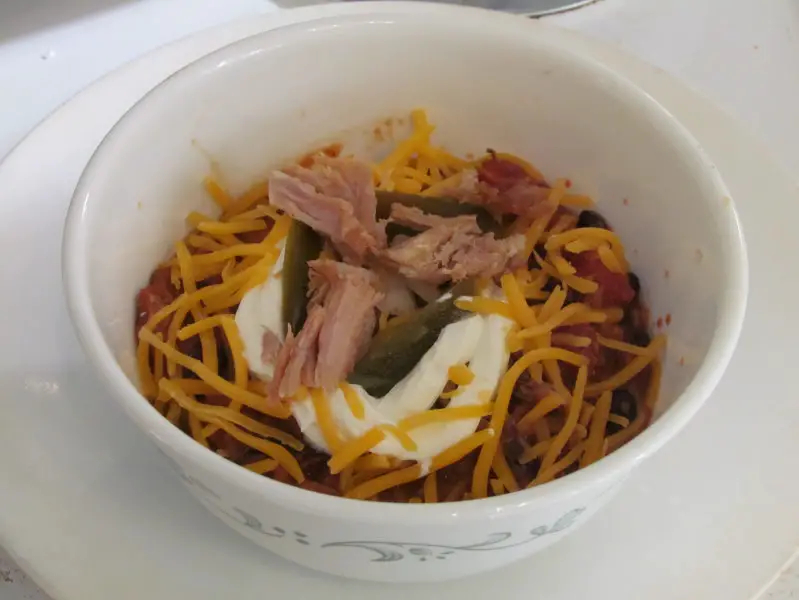 Dinner
If you are always looking for quick and easy dinner ideas with little to no work. These leftover pulled pork ideas are great ways to save you some time and the headache of making dinner for the family after a long day.
You can place everything in a slow cooker throughout the day or heat it real fast. The best thing is the family will love these dinner ideas that can be ready in no time with little to no effort.
Pulled Pork Chili- Using pulled pork instead of ground beef in your chili is a great way to elevate the dish and surprise your family.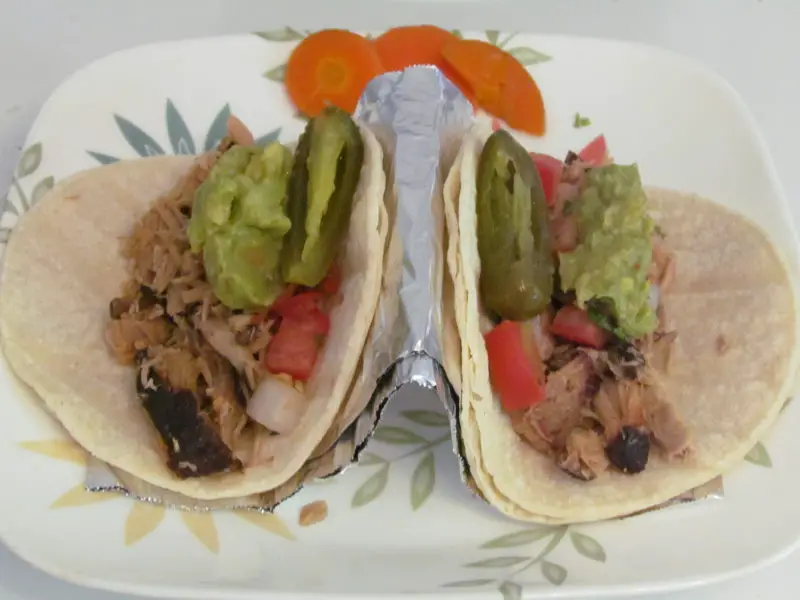 Pulled Pork Tacos- When you use pulled pork for tacos, you are essentially just making carnitas which is a very common meat to use in tacos, so it all works out in the end. Tip: I use foil but a taco tray is a durable and reusable option. Check one out on Amazon.com.
Pulled Pork Chipotle Bowls- If you like to make rice bowls with beans, veggies, meat, and cheese, pulled pork will work great for the meat substitute.
Pulled Pork Shepard's Pie- This dish is a classic family meal on any dinner table and is even better when you use pulled pork instead of ground meat.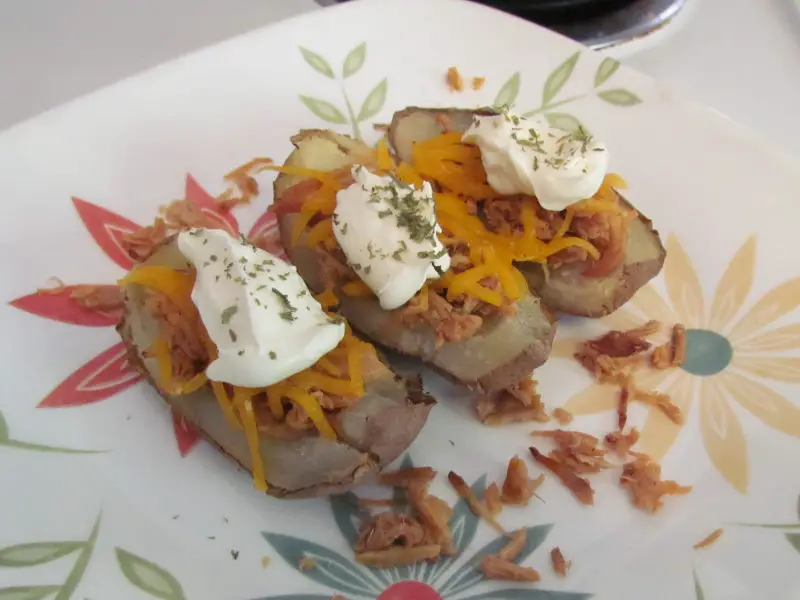 Snacks
If you like to have a midday snack or want to put out snacks for your guests, you will love these snack ideas for leftover pulled pork. They are quick and easy to make and can even be made ahead of time. All you will need to do is heat them up, serve, and enjoy!
Pulled Pork Nachos- Nachos are a classic snack food, and everyone loves them. A great way to elevate your nachos is to add pulled pork to them. Many restaurants already sell pulled pork nachos and are better than any other type of meat you could have placed on them.
Pulled Pork Stuffed Potato Skins- Normally, potato skins do not have meat except some occasional bacon bits. But a great way to make them even better is to add pulled pork to the top of them. You can also cut a baked potato in half and hollow out the potato center. Then stuff the potato with pulled pork for a more filling meal or snack.
Do you want to see how to make pulled pork?
I have a video for you,
keep in mind that you need to get your internal temperature above 195 degrees and let rest for one hour.
Conclusion
The possibilities are literally endless when it comes to using leftover pulled pork. Pulled pork can be used in just about any way imaginable.
So, next time you are making lunch or dinner, think about using pulled pork instead of another protein you would usually use. You might surprise yourself and make it that way every time after that.