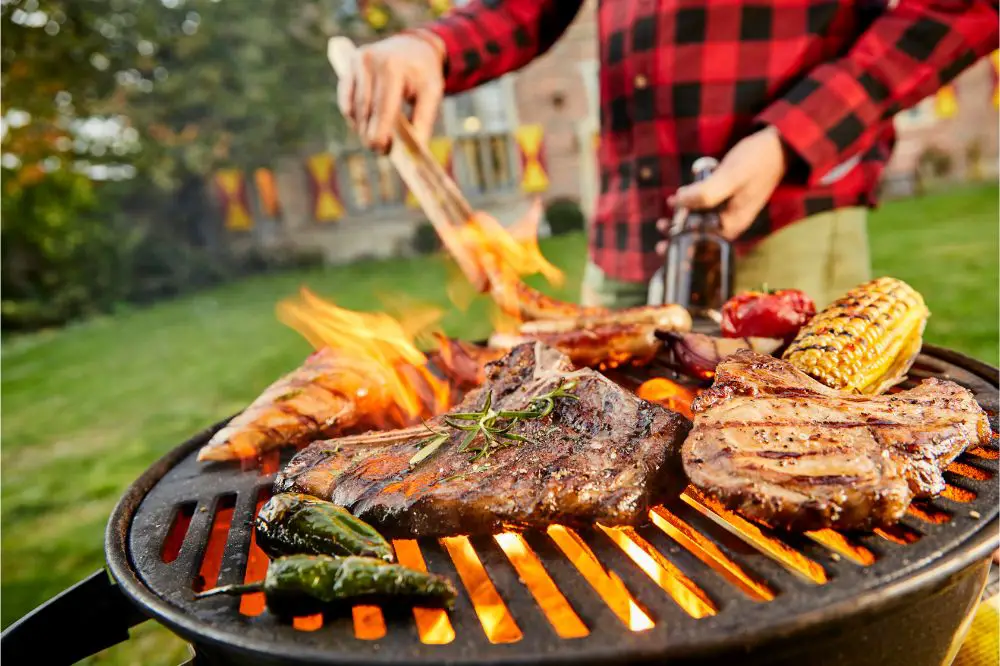 During the summer, everybody heads out and wants to have a barbecue. This is a great way to spend time with friends and family and express your love through the food you give these individuals. But like with everything else, there are many different methods and thoughts on the proper way of grilling.
One of the more popular options is to use charcoal and execute the snake method of grilling. It may sound familiar to you when you hear this, yet you still may not know exactly what it is. In this quick article, we're going to take a look at what exactly the snake method of grilling is and why you should use it. We hope this helps you figure out if this method could help you improve your grilling game.
Note: most links in this article are Amazon.com Affiliate links, see Affiliate Disclosure, thank you.
Why Use the Snake Grilling Method?
There are several benefits you can take advantage of if you choose to utilize the snake grilling method. Before we get into the actual process of how to do this method, we thought we'd look at these benefits so you can determine whether it's the right option for you.
This grilling method utilizes charcoal briquettes; unlike other methods that utilize heaps of charcoal, this one uses a smaller amount. That means that it is more cost-effective and will help you maintain your charcoal levels way longer.
When you're utilizing charcoal or any other type of grilling method, there's a lot of maintenance that goes in to ensure that the briquettes or fire is just right- not too hot and not too cold. You don't want the food to cook too fast. It also is less impacted by the elements, including temperature and wind.
If you're looking to smoke things within your grill, you may find that this is a much cheaper option. On top of that, it's easy to clean because it takes very little charcoal. Less cleanup is always a better thing!
What's Needed?
In order to utilize the snake grilling method, you're going to need a few things. Of course, you're going to need the meat itself or whatever you're opting to cook on the grill at the present moment. But you will also need the following things:
A nice clean grill. It's always better to start the process of any grilling, no matter the method you're using, with a fresh and clean grill. This will allow for there to be fewer blockage events and flare-ups and will improve the flavor of the final product.
Some sort of drip pan is also necessary so that you can not only keep flare-ups down but also make cleanup easier. Within that drip pan, you're going to want hot water so that you won't ruin the grill's heat when putting the drip pan in.
You want to ensure that your grills are well-oiled and that you have a pair of tongs ready for the grilling session.
Other than that, you'll need some sort of fire starter, perhaps even if you're looking for something different, a charcoal chimney.
You also need some foil, a digital grill thermometer, and an instant probe thermometer to ensure that you're getting your meat to the proper temperatures.
Tip: always use good quality name-brand charcoal (like Kingsford) for the snake method. Store brand charcoal can be unpredictable and might not burn evenly or even go out.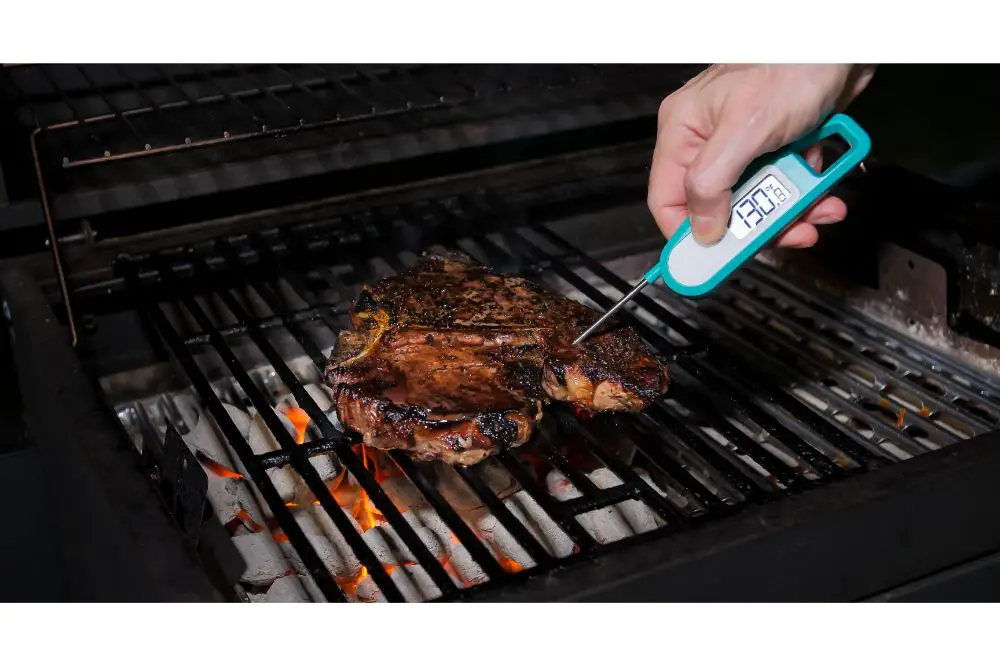 How to Use the Method?
OK, so once you have everything you need, you can begin building the snake that you will be utilizing for this grilling method. We're going to go through each of the steps of this method so that you can grasp exactly how to execute it.
Building
The very first thing you have to do is build the snake. This is going to have you taking charcoal briquettes and creating two rows that go around the edge of the grill about a third of the way from the grill side itself. You want to make sure that the rows overlap when you do this.
In order to ensure that the briquettes overlap, you will take the second layer and lay them out on top of the first. It should look kind of like a woven basket, but most people assume it's some sort of snake.
This is meant to create a good supply of charcoal for the flames to consume. After you've done this, you'll take the wood you've chosen if you're smoking and set them on top of the charcoal. This wood should be at the end of the snake, where the fire will begin its journey.
Tip: if you add a few rocks to the beginning of your charcoal snake, it will help separate the beginning from the end on larger fills and also hold the hot briquettes in place on the initial light-up.
Lighting
The next step of the process is the lighting. You're going to want to take about eight of the briquettes and heat them up by placing them in a pile on the grill. This can be done using a charcoal chimney. While those are heating up, you're going to want to get together a water pan and your well-oiled grate.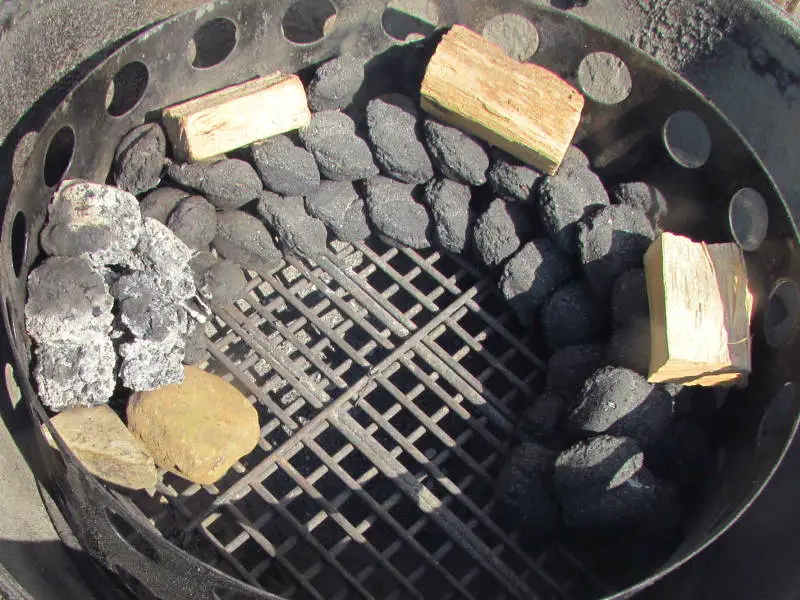 Once you see that the briquettes are ashed over and glowing red, you can then take the tongs and stack them against the end of the snake with added wood. Or you can just light one end of the snake with a lighter cube and a camp store lighter, then allow the grill to get to a high interior temperature.
Using
Now you'll want to put the meat (of other food) on the other side of the grill where the snake is not present. Placing the food opposite the burning coals will reduce the chance of burning or overcooking your food.
Take the oiled grate, place it in your grill, and let the temperature build up, as we said above. You'll be getting a nice grill and a smoky flavor. And that is all there is to the snake method of grilling.
Tip: Some people will place a pile of lava rocks in the middle to maintain constant heat and prevent premature ignition.
What is the Best Grill for the Charcoal Snake Method?
When doing the charcoal snake method, you need a grill with a large enough charcoal grate to keep the lit charcoal from igniting the unlit charcoal. Second, being able to place the charcoal in a circle is a very effective method for an even burn.
Finally, a curved side is great for adding blocks of wood that are far enough apart to smolder without adding too much heat or igniting the next block of wood.
Without a dought, the Weber original 22-inch kettle grill is the best choice for this method of smoking. The Weber kettle is a great charcoal grill for almost any food you would want to cook.
Additionally, the Weber kettle is an amazing value that is hard to beat. Check the current price on Amazon.com with this link.
When Should I Use It?
It seems very simple and something that not everyone is familiar with, but when is it a better option to choose this method over others? It's a great option for those that are looking for a longer cook. This method is perfect if you want to smoke or do a long grill because you can set it up, let it go, and come back hours later to a perfectly cooked meal.
Check out This video demo on the charcoal snake method. Also, we have a large library of useful videos on Youtube and regularly release more; subscribe to the Pioneer Smoke Houses Channel.
Final Thoughts
The snake method of grilling is simple and perfect for those looking to smoke some meat. Though it is an excellent and simple method, this may not be the best option if you're looking for a traditional grill.