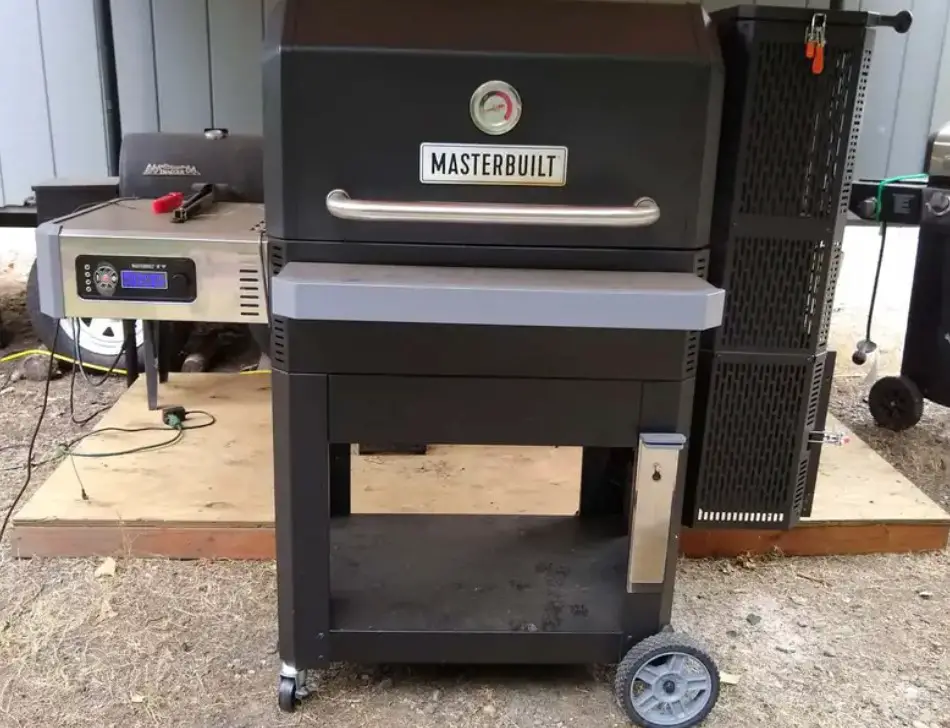 With summer in full swing, many outdoor cooking enthusiasts are eager to host yard parties and take their skills to the next level. That's why the Masterbuilt Charcoal Smokers from the Gravity Series is a valuable tool for anyone looking to elevate their outdoor home chef game.
The Masterbuilt Gravity Series is well-known for offering a versatile cooking experience, providing the opportunity to explore various cooking methods and unlock a world of culinary possibilities. With these smokers, you can experiment with six different cooking techniques that will enhance the flavor and presentation of your dishes.
From smoking to baking and beyond, the Masterbuilt Gravity Series allows you to embrace your creativity and impress your family and friends with mouthwatering meals. Each cooking method offers a unique approach, enabling you to achieve different textures, aromas, and flavors in your dishes.
Without further ado, here are five cooking methods for Masterbuilt smokers paired with a delicious recipe to help refine your skills!
Note: most links in this article are Amazon.com Affiliate links, see Affiliate Disclosure, thank you.
1.      Smoking
The smoking feature of the Gravity Series allows you to infuse your favorite meats with rich, smoky notes that leave your tastebuds watering. Set the temperature low and slow, and add wood chunks with your charcoal to generate the desired amount of smoke. This method is perfect for creating tender, flavorful briskets, ribs, pulled pork, and much more! For added flavor complexity, you can experiment with different wood varieties to achieve unique and delicious smoky profiles.
One of the best things to make on these charcoal smokers is pulled pork. Rub the meat with a blend of spices and let it marinate overnight. When you're ready, preheat your smoker to a low temperature (225°F) and add wood chunks for smoke. Once it's at the desired temperature, place the pork shoulder on the grates, close the lid, and let it smoke for several hours until it reaches an internal temperature of 195°F.
All that's left to do now is remove the meat, let it rest, then shred it with two forks (optional). Serve on buns with your favorite barbecue sauce and enjoy pork unlike ever before.
2.      Grilling
You can also grill a wide range of foods to perfection with the Gravity series smokers. Whether it's steaks, burgers, chicken breasts, or vegetables, you just need to keep the temperature high to achieve those dark grill marks to get the right caramelization. The Gravity Series ensures even heat distribution, resulting in evenly cooked and deliciously charred dishes.
Nothing beats a well-seasoned steak on a grill any time of the year. Season your favorite cuts with your favorite blend of spices and set aside. Then, preheat your smoker to high heat. Once hot enough, place the steaks on the cooking grates and sear for 3-4 minutes per side for medium-rare or medium, depending on your preference, adjusting the time for desired doneness. Remove from the grill and let them rest for a few minutes before slicing. Now it's ready to be served with a side of grilled vegetables for a complete meal.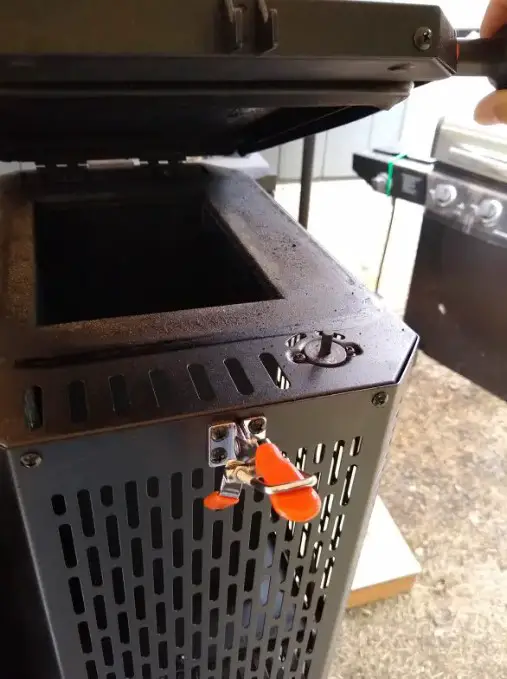 3.      Roasting
In addition to smoking and grilling, the Gravity Series smokers also function as efficient roasting ovens, making them ideal for whole chickens, turkeys, pork roasts, and even vegetables. Because of their ample cooking capacity, these Masterbuilt smokers can thoroughly roast sizable portions of food evenly and within a shorter time. But that's not all. Roasting with the Gravity Series allows you to achieve tender and juicy meats with perfectly caramelized exteriors, so you know it's going to taste and smell too good to be true!
A fun recipe to challenge yourself with roasting a whole chicken? Take the chicken and mix it with herb butter. Mix softened butter with minced garlic, chopped herbs (such as rosemary and thyme), salt, pepper, and other spices you'd like.
Rub the mixture all over the chicken, including under the skin. For this method, you'll need to preheat the smoker to 375°F and place the chicken on the cooking grates. The chicken will roast for about 1.5 to 2 hours or until the internal temperature reaches 165°F. Once that's done, allow the chicken to rest before carving.
4.      Baking
Ever had the wild idea of creating smoky baked goods? Well, now's your chance to push your creativity because the Masterbuilt Gravity Series can also be used to bake items. It's the precise temperature control it offers that help you achieve the perfect rise and golden crust for your baked items.
Instead of ordering it in, why not try making homemade wood-fired pizza? Prepare your favorite pizza dough and roll it out to the desired thickness. Then preheat your smoker to 500°F. Once it's reached that temperature, place the pizza dough on a pizza stone or baking sheet and add your preferred toppings, such as tomato sauce, cheese, and toppings of your choice. Slide the pizza onto the cooking grates and bake for 10-15 minutes or until the crust is golden and the cheese is melted and bubbly.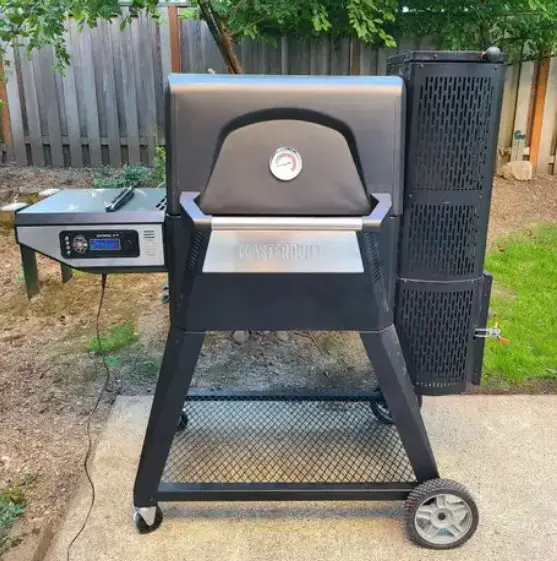 5.      Searing
If you and your family enjoy juicy red steaks, then this cooking method is going to work out perfectly for you. And with the Gravity Series' sear grates, you can achieve restaurant-quality sear marks on your steaks, chops, and other cuts of meat by applying high heat on both sides of the meat for a flavorful crust.
To make a delicious tuna steak, begin by seasoning the tuna with salt, pepper, and a touch of olive oil. Preheat the sear plate of the Gravity Series to high heat. Place the tuna steak on the sear plate and sear for 1-2 minutes per side for a medium-rare to medium doneness. Remove from the heat and let it rest for a few minutes before slicing. Serve with a drizzle of soy sauce or a squeeze of lemon to let its hidden flavors out.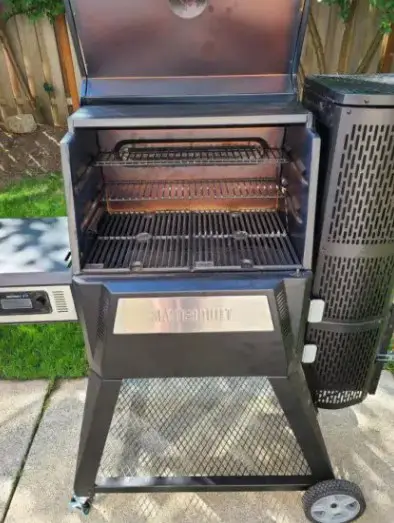 With just these 5 cooking methods for Masterbuilt smokers, you will have added new techniques to your growing toolkit using the Masterbuilt Gravity Series Charcoal Smokers. It supports a wide range of cooking methods and techniques, allowing you to unleash your culinary creativity and prepare a variety of delicious dishes.
Experiment with these methods, explore different flavors, adapt recipes to your preferences, and enjoy the journey of culinary exploration with your Masterbuilt Gravity Series smoker! But if you're ever in need of Masterbuilt Smokers, recipes to try out, or just solid advice on smokers and their maintenance, check out Pioneer Smoke Houses, where you'll also find reviews on a variety of electric, gas, and charcoal smokers.