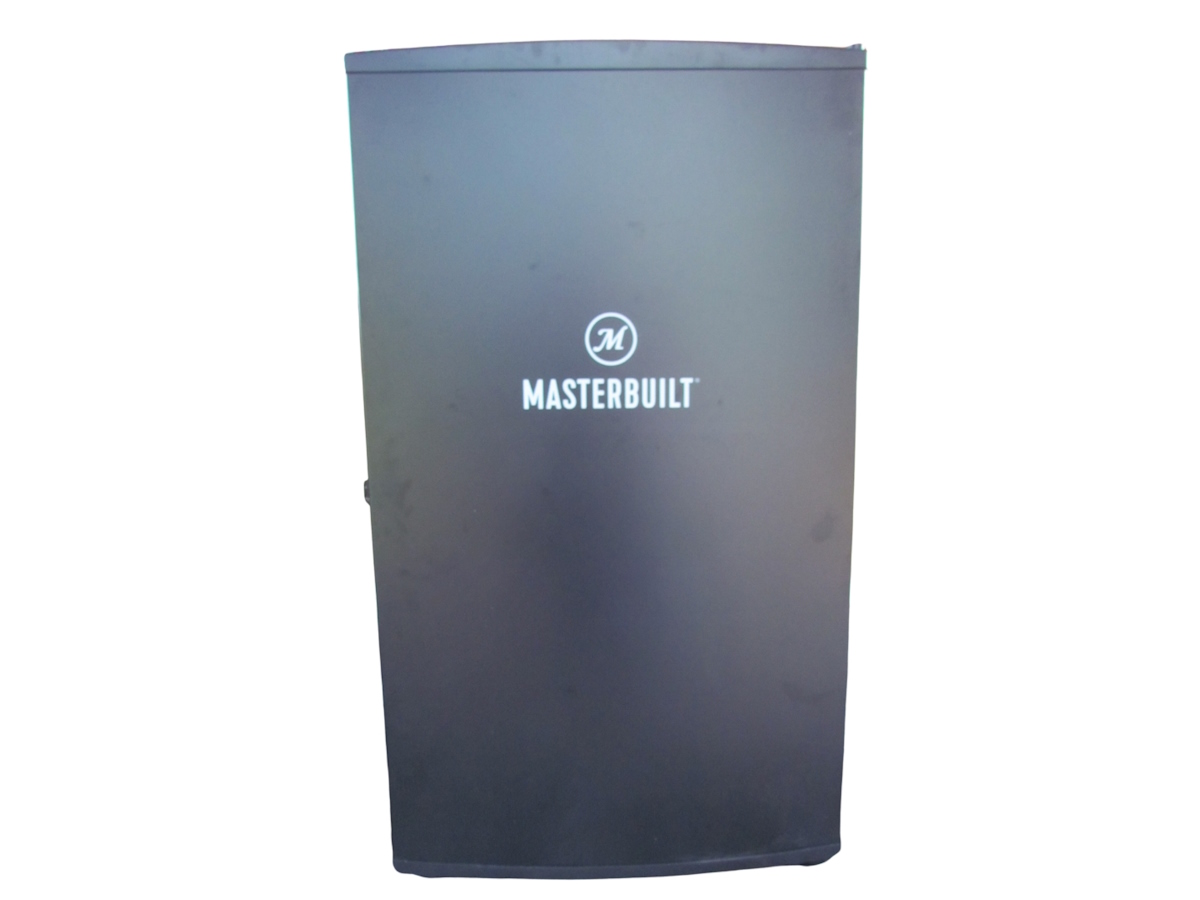 Outdoor cooking offers a unique and enjoyable culinary experience you simply won't get while cooking indoors. When you step outside and fire up the grill or smoker, you immerse yourself in a world of flavors and aromas unique to the outdoors, so what appliances could you need to experience this joy?  
We believe the Masterbuilt Electric Smoker can take your outdoor cooking adventures to the next level by providing unmatched convenience and versatility. With this smoker by your side, you can explore a wide range of cooking techniques, from smoking succulent ribs to grilling juicy steaks to baking mouthwatering desserts.
Here's a breakdown of all the reasons to invest in the Masterbuilt Electric Smoker.
1.      Portable
The Masterbuilt Electric Smoker offers unparalleled convenience for your outdoor cooking adventures. Its portability is a standout feature, allowing you to easily move the smoker from your storage area to the patio. Weighing approximately 50 pounds, the built-in wheels make transportation hassle-free.
For smooth mobility, tilt the unit while using the wheels. This feature is particularly beneficial if you like to store the smoker in your garage and only bring it out when it's time to cook.
2.      Generous Capacity
With the Masterbuilt Electric Smoker, you can choose from two sizes: the 30-inch and 40-inch models. The 30-inch variant boasts four racks that can accommodate sizable roasts, whole chickens, or turkeys, with a maximum capacity of 30 pounds of meat per cook.
Hence, this smoker is ideal for large gatherings, entertaining up to 15 guests. The ample cooking space allows you to prepare a variety of dishes simultaneously, saving you time and effort. For larger parties or if you frequently host larger groups, you can consider opting for the 40-inch model to ensure ample cooking space for your needs.
3.      Ample Shelving
The capacity of the smoker is also supported by ample shelving space, as both the 30-inch and 40-inch models feature four shelves. The 30-inch smoker shelves measure 14.6″ x 12.2″, while the 40-inch smoker shelves measure 19.69″ x 12.2″.
Having this much shelf space enables you to smoke a variety of meats, vegetables, and even delicate items like seafood or desserts in one go, without the need for multiple cooking sessions.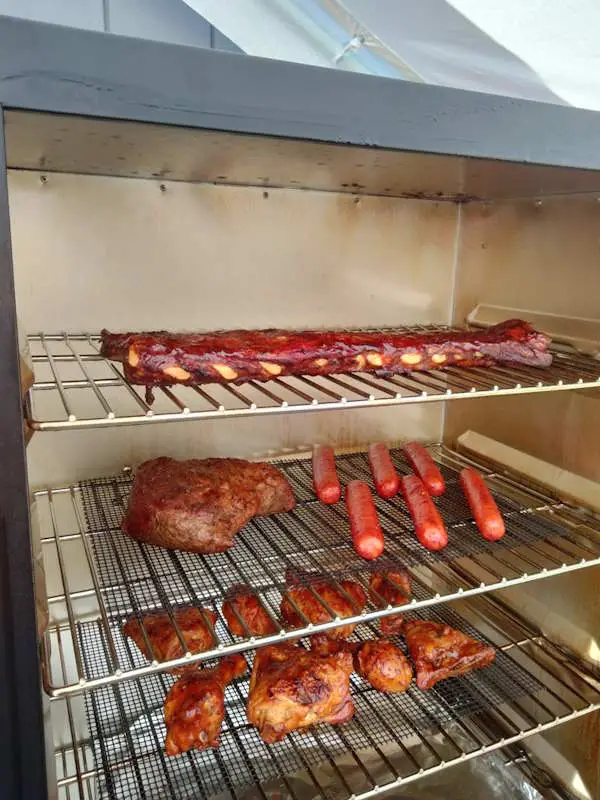 4.      Effective Insulation
Another reason why you should consider investing in the Masterbuilt Electric Smoker is that it offers superior insulation to ensure optimal heat retention and even cooking. Its cabinet-style body is designed to minimize heat leakage, allowing for precise temperature control.
Many users of this smoker have praised this feature, noting that its internal temperature closely aligns with their digital thermometers. The efficient insulation not only prevents heat loss but also maintains a consistent cooking temperature throughout the smoking process, making your food taste like it's been prepared in a 5-star restaurant!
5.      Built-In Thermometer
One great upside to getting the Masterbuilt Electric Smoker is that it has a built-in thermometer to manage internal temperatures for achieving desired cooking outcomes. Having this feature means that you no longer have to open the lid every few minutes to check the smoker's internal temperature, which often leads to smoke loss and uneven cooking of your food the more frequent these checks are.  
Set your desired cooking temperature and easily keep track of the smoker's internal temperature using the built-in digital display. This feature ensures that your food is cooked to perfection without unnecessary heat fluctuations.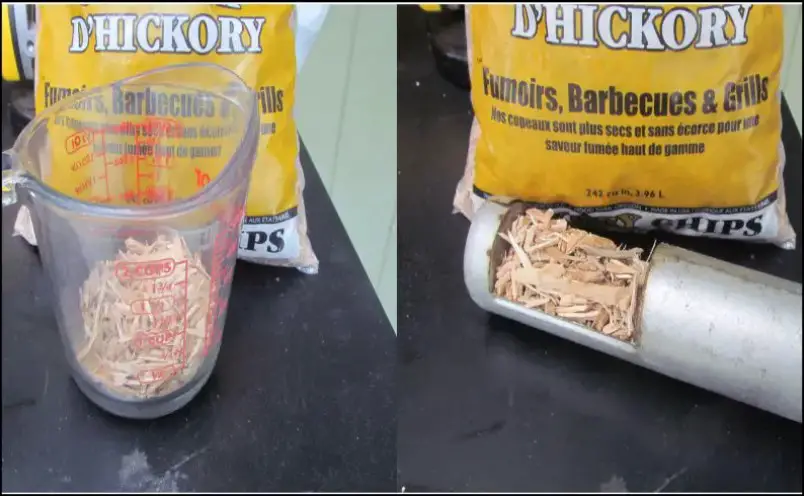 6. Wood Chip Loading Tube
No other smoker makes it easier to add smoky flavor to your food than the Masterbuilt Electric Smoker. The revolutionary wood chip tube is a simple way to load wood chips into your smoker without opening the smoker door and releasing the heat and yummy smoke flavors.
Loading the chips is done in a few simple steps. Remove the tube from the side of the smoker, load the tube full of your favorite wood chip, insert the tube back into the smoker, and turn the tube handle to dump the chips. Repeat these steps every hour until you reach your desired level of smoke, but don't overdo it!
7.      Easy Assembly
Setting up the smoker is a breeze, thanks to its user-friendly design and clear assembly instructions. In approximately 15 minutes, you can have your smoker fully assembled and ready for its first use.
The hassle-free assembly process saves you time and effort, allowing you to focus on what matters most—creating mouthwatering smoked dishes, another compelling reason to invest in the Masterbuilt Electric Smoker. So, whether you're a novice or an experienced smoker, the easy assembly of the Masterbuilt Electric Smoker ensures that you can quickly get started on your smoking journey without any unnecessary delays.
8.      24-Hour Timer with Automatic Shutoff
Yet another advantage of the Masterbuilt Electric Smoker is its convenient 24-hour timer with an automatic shutoff function. This allows you to set the desired cooking time for your recipes, providing precise control over the smoking process.
Simply program the timer according to your recipe's requirements, and the smoker will automatically turn off once the designated time has elapsed. This ensures that your food is cooked for the perfect duration, eliminating the risk of overcooking or drying out your dishes.
9.      Limited Warranty
Finally, the Masterbuilt Electric Smoker comes with a 90-day limited warranty, providing coverage for any potential manufacturing defects or issues. While the warranty duration may seem relatively short, Masterbuilt is dedicated to customer satisfaction. In the unlikely event of encountering any problems, their responsive customer support team is readily available to assist you promptly and ensure that your experience with the product remains exceptional.
Although the warranty period is limited, the Masterbuilt Electric Smoker's durable construction and reliable performance give you confidence in its longevity and reliability beyond the warranty period.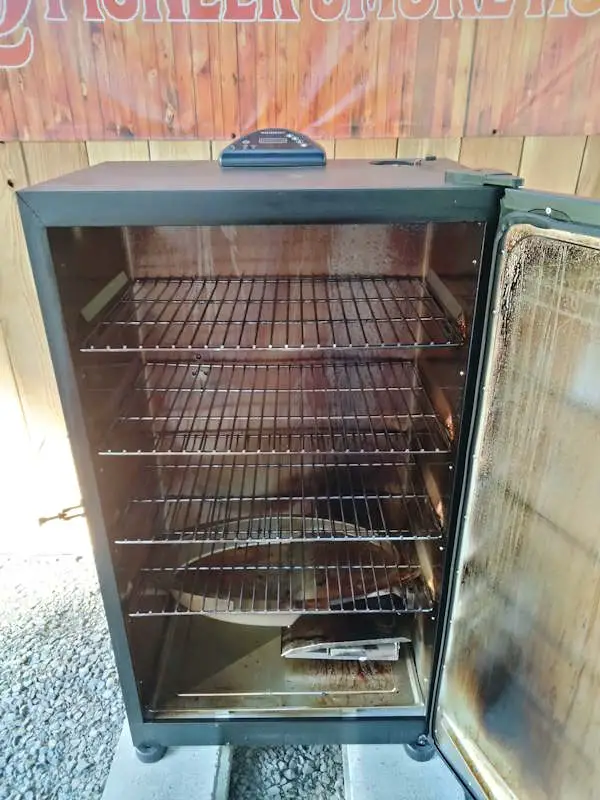 Final Thoughts
If this is the summer you want to take up outdoor cooking with a highly versatile smoker, then investing in the Masterbuilt Electric Smoker will be all that you need to make delicious meals for your family and friends. Given its user-friendly controls and specifications, you'll find it seamless to manage the smoke density and maintain optimal temperatures.
But if you're encountering issues with the smoker or need some more guidance on how to operate the Masterbuilt Electric Smoker, visit Pioneer Smoke Houses' blog. From helpful reviews on various smokers to assembly guides and exciting recipes, there are lots you'll discover and wish to try out.
Visit the blog today to unlock a treasure trove of all things concerning outdoor cooking!