Competition BBQ Secrets Cookbook… Learn how to slow smoke meats like the pros. Did you know that "competition quality" ribs are better than any rib you can get in a restaurant? No? Then you better read this… CLICK HERE.
Are you looking for a cookbook that will take your smoked BBQ to the next level? this is it. This E-book was written by Bill Anderson, head pitmaster on the Chatham Artillery BBQ Team, eight-time Grand Champions.
This book covers everything you will need to know to master every type of meat. Bill wrote this book from the perspective as if you were going to a competition. You can invite the whole block for a little competition and show them who the pitmaster is.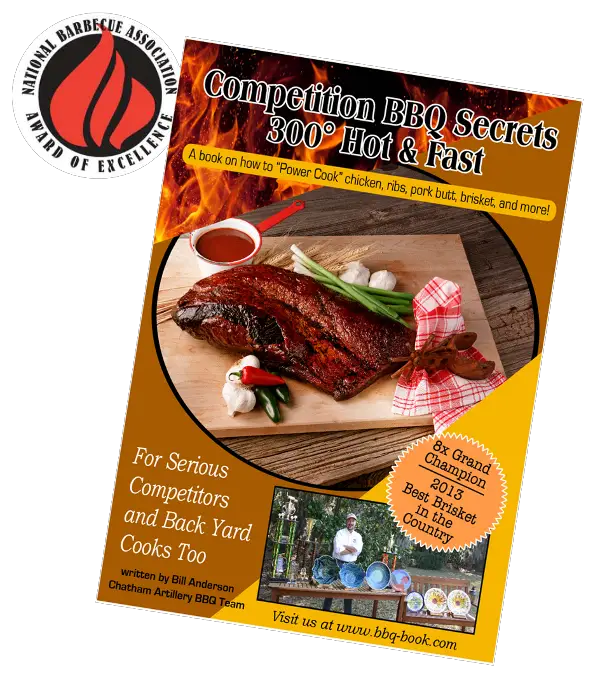 Competition
BBQ Secrets
300 degree
Hot & Fast
.
.
This cookbook is a Clickbank affiliate program, by using this link Pioneersmokehouses.com will earn a commission on every sale. Thank you